I found this marvellous photograph in the Weston-super-Mare Gazette Pictorial Revue for 1931. Pictured at a reunion are all 12 children of Charles and Cordelia CLARK who were married at Holy Trinity Church, St Phillips, Bristol on the 10th August 1871. All their children were born in Weston where Charles CLARK was a Hay and Corn Merchant and Greengrocer situated in St James Street.
Charles was born in Shipham in 1845 and Cordelia in Priddy. Some of the surnames which are connected with members of this family are ADAMS, ADAMSON, BOARD, DEMACK, DYER, HEDGES, MILKINS, PALMER, ROE, SHALLISH, TRIPP, WAY. Can you add to the family?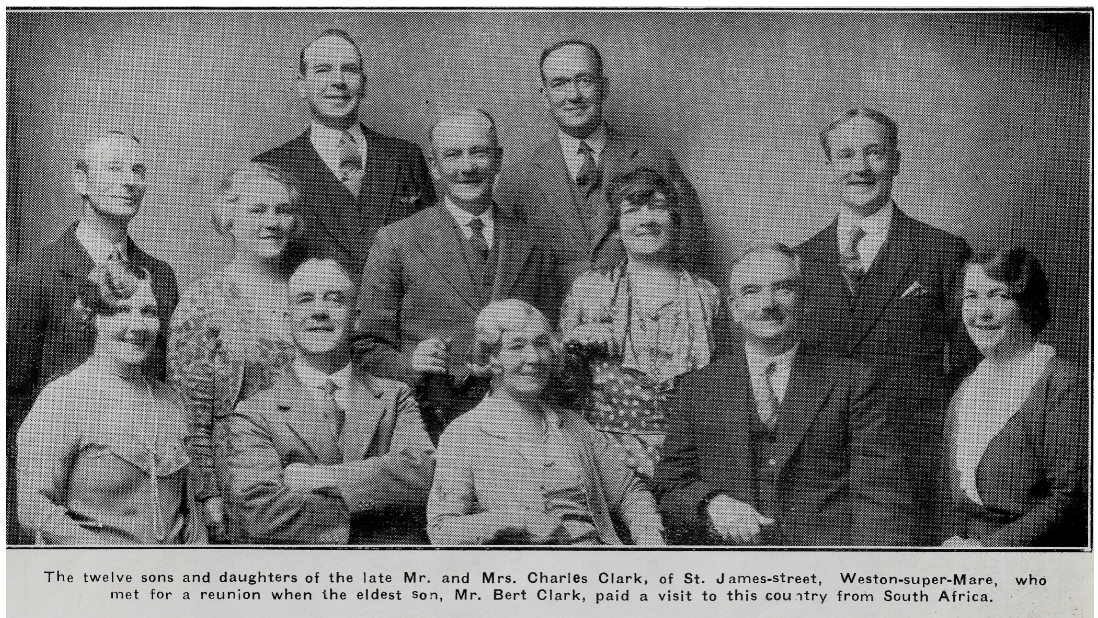 Their names were: Herbert Henry "Bert", Constance May, Jessie, Charles Henry, Cecil, David John, Amelia Melinda, Blanche Maria, Ernest Edgar, Percival Victor, Mary Ann and Douglas Arthur. Can you identify any of them?