Research Forum
Moorland Road, Weston-super-Mare


published by Pat Hase on Sat, 31/10/2020 - 16:27
Member, David Tyler, is looking at the residents of Moorland Road, Weston-super-Mare over the years. If you have any connection with Moorland Road please reply to this Query with a comment so that we can show how this road has changed over time. It was a vibrant shopping area in the mid 20th Century and is now gradually reverting to being the residential area it was originally.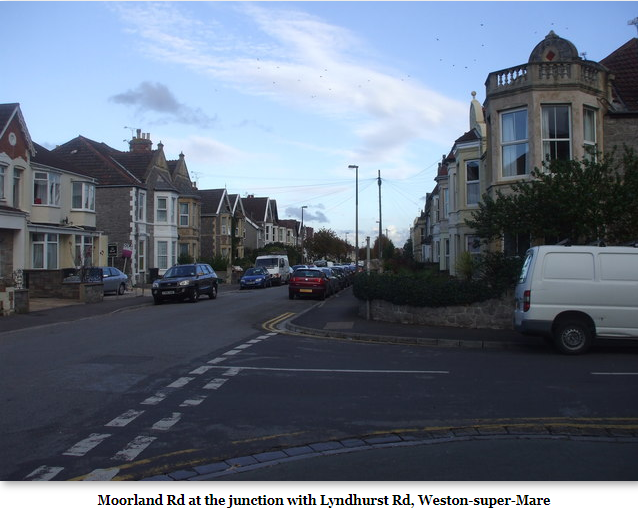 © Copyright John Lord and licensed for reuse under creativecommons.org/licenses/by-sa/2.0

login
or
join us now
to post comments

print
Comments ..
Is your research stuck?
Use our research forum and
(If you are already a member please login (if not already logged in). If not why not join us now - see the link to the membership page.
Forthcoming Events
Society Committee Meeting
Wednesday, 18th August, 2021 10:00 - 12:00
Zoom Members' Meeting
Thursday, 19th August, 2021 19:00 - 21:00
Zoom Members' Meeting
Thursday, 23rd September, 2021 19:00 - 21:00
Zoom Members' Meeting
Thursday, 21st October, 2021 19:00 - 21:00
Zoom Members' Meeting
Thursday, 18th November, 2021 19:00 - 21:00
<- View calendar for more