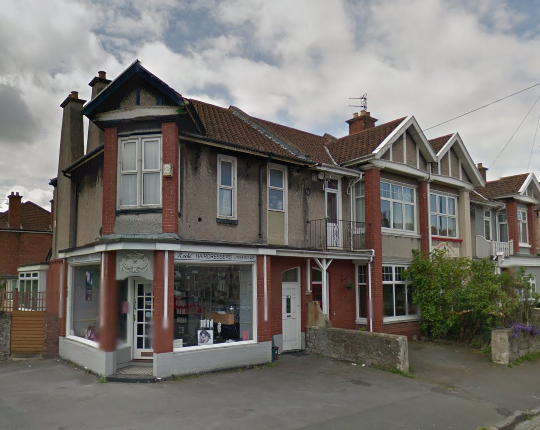 I have been told that when this was being built in 1906, as a house, an Edwin LOCKETT was a carpenter employed on the site. He had a girl friend whose father did not approve of him but grudgingly gave permission for her to visit Weston one Bank Holiday. However she bought a one-way ticket and they were married in 1906. The story goes that they then persuaded the Builder to change the plan to a shop and settled in it themselves. They were living there in 1911 but he was still entered as a carpenter & joiner. In 1917, in the Trades Directory section, of the Street Directory, Edwin LOCKETT was listed as a Draper at 96 Moorland Road.
His wife, Emily died in 1926 and was buried in Milton Road Cemetery in H 143. Edwin married again in 1931 and in 1939 he and his 2nd wife, Doris, were listed as Drapers at 339 Locking Road. I assume that they were still involved in the shop at Moorland Road. At 96 Moorland Road Edwin's daughter, Nora LOCKETT, was listed as a Draper's Shop Assistant.
Edwin and his first wife had one son and three daughters - Can anyone add anything about the LOCKETT family?