Research Forum
Cousins both called Arthur James HASE born 1883
published by Pat Hase on Fri, 22/03/2019 - 22:39
William & Amelia HASE had 7 children in Weston and two of their sons William Barnard HASE born in 1855 and Francis (Frank) Western HASE born in 1863 presented them with grandsons in 1883 both called Arthur James HASE.
Frank's son was born 4 July 1883 in Milton and was christened at Kewstoke Church the following month. I know that this Arthur James HASE emigrated to America in 1907 via Canada and I am in touch with some of his descendants.
William's son, the other Arthur James HASE, was born 10th Oct 1883 at 16, Galton Street, Queen's Park, London but not christened until 20 August 1884 at St Augustine's Church Paddington. I believe he probably married a Rosina NEWMAN 11 Jan 1910 at St Mary Magdalena, Paddington but his name is listed as Arthur James HAYES - father given as William HAYES with an occupation of Platelayer. The same occupation as William HASE his father on the 1911 census which was a GWR Platelayer.
Then the track goes cold with this Arthur James HASE/HAYES. I'd be grateful for any ideas for tracing what he or they did next. His father died in 1919 and is buried in the Kensington & Chelsea Cemetery and his mother, Eleanor Charlotte died in 1930 and is buried in the same cemetery. Thank you

3 Comments

login
or
join us now
to post comments
Mystery Photographs
published by Pat Hase on Fri, 22/03/2019 - 10:18
Can anyone read this name on the back of a photograph found in an old album rescued from a skip in Weston some years ago?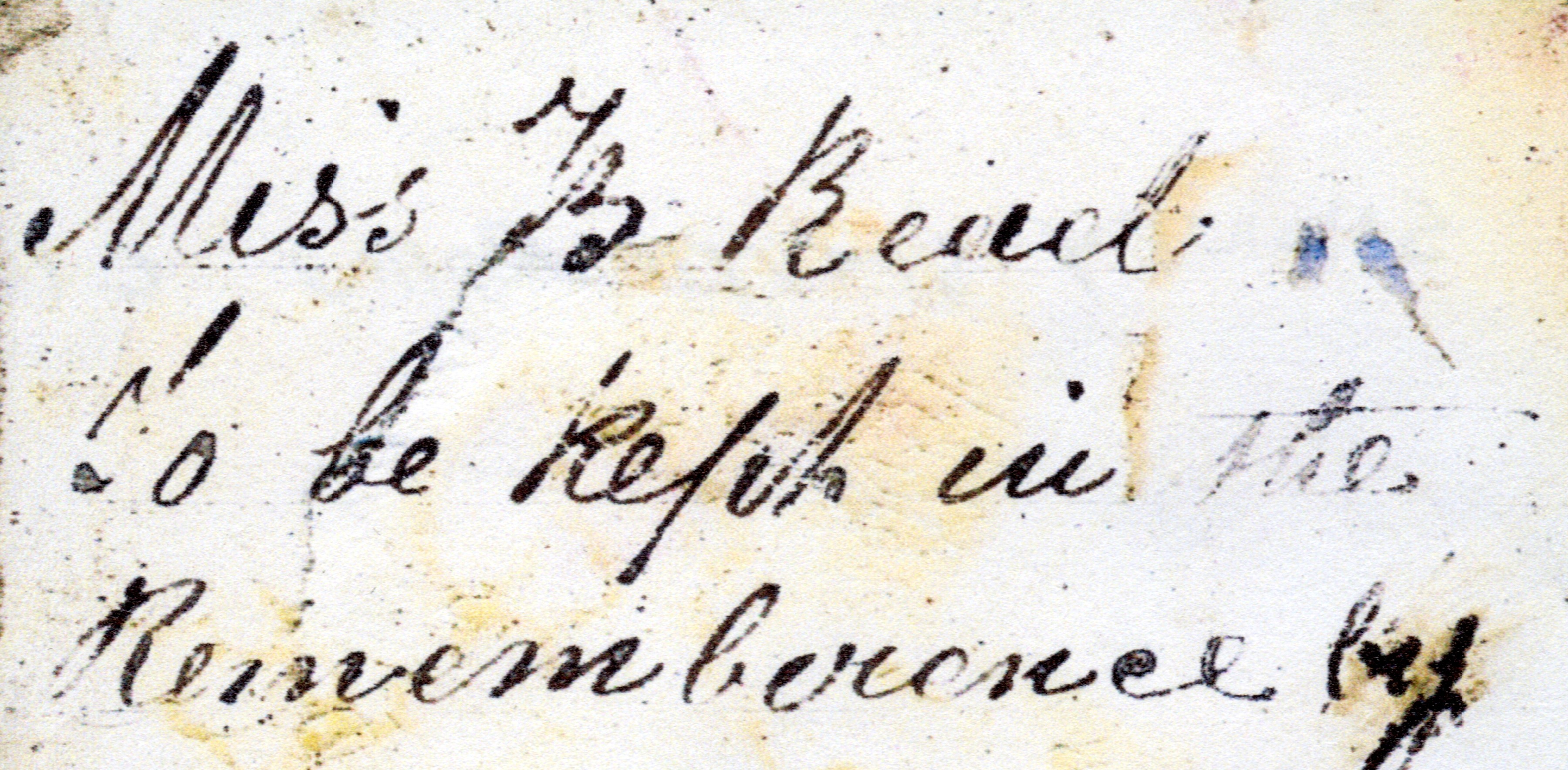 Here is the full back view from Bill Caple.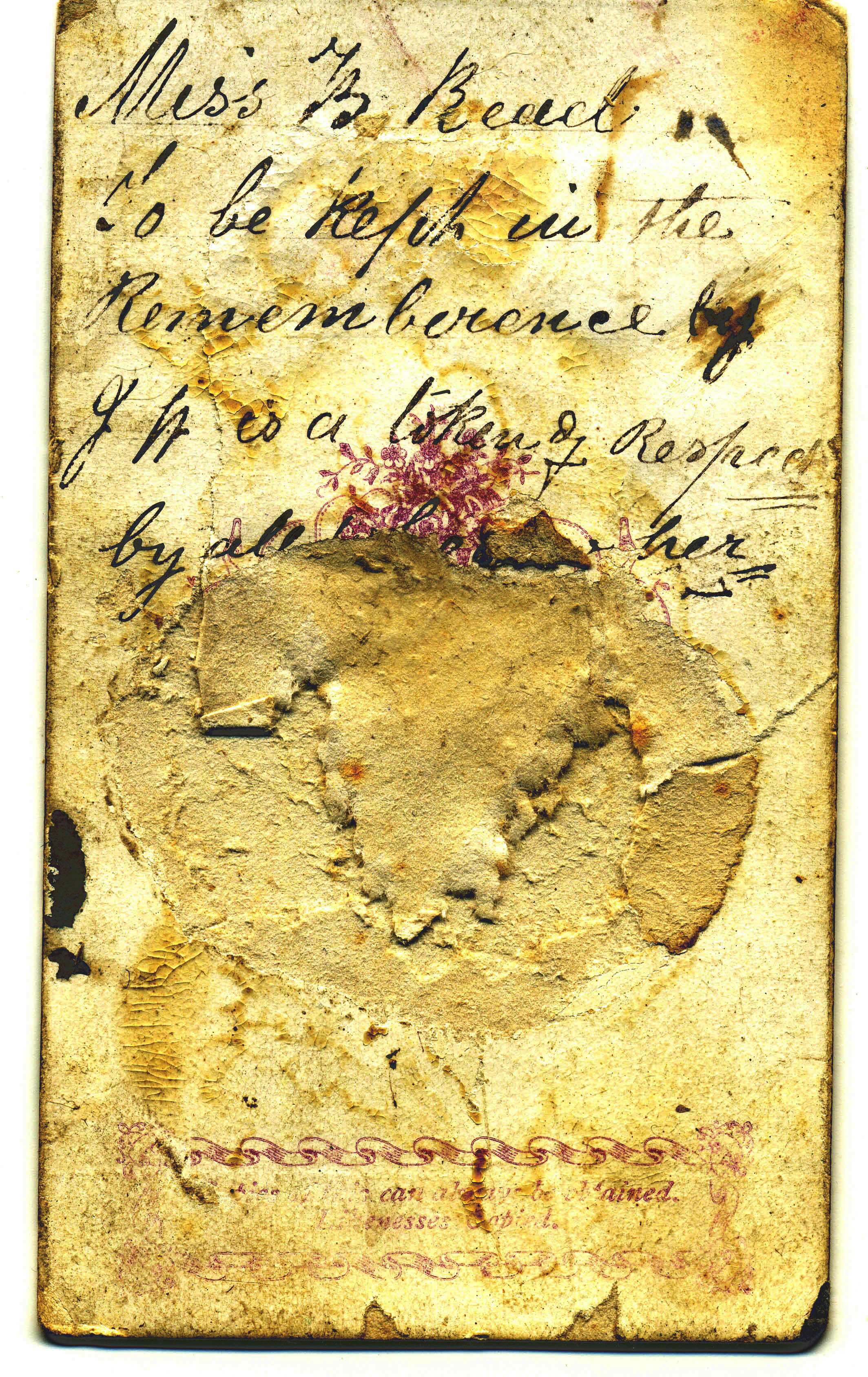 4 Comments

login
or
join us now
to post comments
Marriage of William CAPLE
published by Bill Caple on Fri, 15/03/2019 - 14:23
William CAPLE married Frances ?????? their 8 children were baptised in Banwell, Somerset between 1745-1761. Where was William born? what was Frances's maiden name and birth place? and where were they married?

2 Comments

login
or
join us now
to post comments
Elizabeth GULLICK c1781-1830
published by Pat Hase on Thu, 14/03/2019 - 12:06
My 3 x great grandfather, Joseph SAUNDERS, married Elizabeth GULLICK at St Mary Redcliffe in Bristol 13 Dec 1802. Joseph was born in Publow in about 1782 and he and Elizabeth had 8 children christened in Publow or Stanton Drew between 1803 and 1822 - including my ancestor, Cherity (or Charity) SAUNDERS, who was born in 1820.
Elizabeth SAUNDERS nee GULLICK died in 1830 in Stanton Drew and was buried at Pensford, aged 49.
I'm looking for the parents of Elizabeth GULLICK - can anyone help?

login
or
join us now
to post comments
Harriet PUDDY - born 1863 in Mark
published by Pat Hase on Sun, 10/03/2019 - 22:59
My husband's grandmother, Mary Ann PUDDY, was born in Mark in 1861 and had a younger sister Harriet PUDDY who in 1884 married a George BAKER and later lived at 14 Wadham Street in Weston-super-Mare. On the 1911 Census he is listed as Sylvester George BAKER, born in Banwell in about 1861. I am looking for their burials. On FreeBMD the death, at the age of 64, of a Sylvester G. BAKER was registered in the Sept qrt 1925 - but where was he buried? Similarly, a Harriet BAKER died in the Axbridge District in the Sept qrt 1921, aged 57 - but where was she buried?

login
or
join us now
to post comments
Isaac LEACH
published by Bill Caple on Tue, 05/03/2019 - 10:59
I am looking for any information on the parents of Isaac LEACH.
Isaac was born c1816 in Charlton or Cheltenham Gloucestershire, first wife was Eliza WINSTONE they were married in Bristol 22/04/1832.

3 Comments

login
or
join us now
to post comments
Is your research stuck?
Use our research forum and
(If you are already a member please login (if not already logged in). If not why not join us now - see the link to the membership page.