Research Forum
PUDDY and BAKER Weston-super-Mare
published by Pat Hase on Sat, 03/08/2019 - 23:52
This is a photo of my husband's grandmother who was a Mary Ann PUDDY born in Mark in 1861 (on the census as 4 days old). She was christened at Mark Methodist Church which was part of the same circuit as Victoria Methodist in Weston, d/o John & Mary Ann PUDDY. She married John Millard HASE on Christmas Day 1885 at what is now the United Reform Church in Waterloo Street and we think this photo was taken to mark the marriage.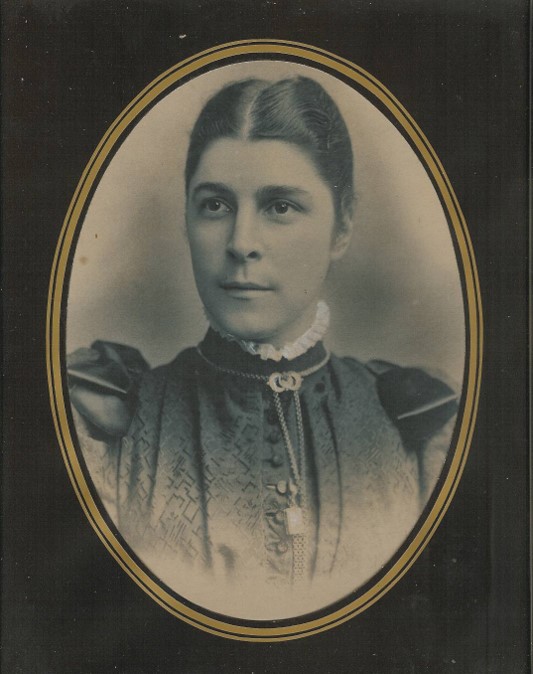 A younger sister, Harriet PUDDY, married Silvester George BAKER in 1884 but I haven't found details of their marriage yet. Perhaps I should bite the bullet and send for it!. Silvester and Harriet BAKER eventually settled in Wadham Street and had 2 sons and 4 daughters. If anyone knows more about this BAKER family I'd be glad to hear about it.
Mary Ann and Harriet PUDDY had a brother, Charles who became a Policeman in Cardiff and another sister Phoebe who had a short and sad life entering Axbridge Workhouse with an illegitimate son who had been born in a barn!
They also had 7 half-siblings, the children of their father's first marriage to a Maria Jane PUDDY whom John had married in Burnham on Sea in 1841. So here is another family I need to research so any links would be appreciated. Thanks for reading this far!

3 Comments

login
or
join us now
to post comments
John OWEN (1890-1967)
published by Paul Tracey on Sat, 27/07/2019 - 17:16
Hi. I am researching my wife's family but have got stuck. My wife's grandfather was John Owen (1890-1967). He married Ellen Caple from Compton Bishop. John's father was also John (1860-?) who married Sarah Ann Stevens. John and Sarah lived in Devon, largely in the Uffculme/Culmstock area near Tiverton. They had ten children - John, Hilda M (b1892), Nellie (b1893), Harold Donald (b1896), Florence (b1900), Laura Rose (b1902), Dorothy Emma (b1904), twins Lionel William and Edward Richard (b1907), and Robert (b1908).
I just cannot find what happened to Laura, Florence and Dorothy using Ancestry and Family Search. They are probably there somewhere, but large numbers of American records keep popping up, despite the search being restricted to UK.
HELP....
Posted on behalf of Eddie Prest.

2 Comments

login
or
join us now
to post comments
Marriages at Wadham Street Baptist
published by Pat Hase on Wed, 24/07/2019 - 20:57
I have had a few new contributions from members so here is the latest file of marriages. Thanks to all who have sent information. As you will see there are many gaps so if you know of any weddings which took place at Wadham Street Baptist Church please let me have the details. If there are any errors in my list please let me know.

login
or
join us now
to post comments
James MILLARD c1756-1845
published by Pat Hase on Fri, 28/06/2019 - 21:40
Who were the parents of James MILLARD? He only appears on one census - 1841 - when he was living at Cross in the parish of Compton Bishop, with his second wife, Elizabeth, and described as a Somerset-born, 80-year-old farmer. The tithe map of 1838 shows that he owned just over 2 acres of land. As a widower, he had married Elizabeth SEGAR on the 19th Sept 1832 at Compton Bishop Church. In October 1787, as a bachelor, he had married Jane PARFREY in Axbridge and they had 9 children, the first baptised in Axbridge in 1788 (surname MILLAR) and the rest all christened in Compton Bishop. His first wife, Jane, died in 1809
When James died in 1845, his age was given as 88 - but where was he born and who were his parents?

login
or
join us now
to post comments
Leslie & Angela HOLLOWAY
published by Pat Hase on Sun, 09/06/2019 - 22:19
This is a query received from member Joan Sparke You can contact her by clicking on her name, or by adding a comment to this Research Query
Leslie HOLLOWAY 1904-1996 and Angela HOLLOWAY 1907- 2010
She writes: " My Aunt and Uncle Lived in a bungalow named 'Langtree' on the Locking Rd in Weston. From pre-war until about 1956 Leslie and his Father ran a printing business in premises behind the bungalow and Angela had a hairdressing business in the front part of the house. In wartime they had an evacuee, Stanley WARNER, who attended the Grammar School, did well in life and always kept in touch with the Holloways.
The bungalow was demolished and a Church now exists on the site.
In the 1939 register (Claude) Leslie HOLLOWAY is a master printer & ARP warden. Angela is listed (domestic duties) but there is no sign of her business. I would be pleased with any memories or information about the HOLLOWAYS or Stanley WARNER during the war years"



1 Comment

login
or
join us now
to post comments
Elizabeth COLESERRY
published by Pat Hase on Sun, 02/06/2019 - 10:14
My husband's 5 x great grandparents were John CAVIL and Elizabeth COLESERRY who were married at Over Stowey, Somerset on the 13th May 1746 with John CAVIL said to come from Spaxton and Elizabeth COLESERRY of Over Stowey. I have found this christening of an Elizabeth COLSERY [sic] in 1723 in Over Stowey but need help in deciphering exactly what it says.

What is on the next line? Who was buried the following day? Thank you.

8 Comments

login
or
join us now
to post comments
Is your research stuck?
Use our research forum and
(If you are already a member please login (if not already logged in). If not why not join us now - see the link to the membership page.
Forthcoming Events
Society Meeting
Tuesday, 23rd June, 2020 19:00 - 21:00
Society Meeting
Tuesday, 28th July, 2020 19:00 - 21:00
Society Meeting
Tuesday, 29th September, 2020 19:00 - 21:00
Society Meeting
Tuesday, 27th October, 2020 19:00 - 21:00
Society Meeting
Tuesday, 24th November, 2020 19:00 - 21:00
<- View calendar for more