Research Forum
Sophia SHERMER
published by HistoryBird on Mon, 04/02/2019 - 17:17
I am looking for any leads to birth date place, parents names etc.
the information I have is Sophia Shermer married Joseph Crane at All Saints Church Wraxall on the 7 Aug. 1809 parish records show Abode for both as Wraxall.
Death 17 Jan 1848 Wraxall Age 65 Burial 23 Jan.1848 Wraxall
Any help to further the line of my 3 times great grandmother would be very much appreciated
Keith Crane

3 Comments

login
or
join us now
to post comments
Photograph of Unknown Group
published by Graham Payne on Sun, 03/02/2019 - 13:56
Does anyone have any thoughts on where the picture below was taken or what the occasion was. I understand that the picture includes a Richard & Winifred May who were deceased 1957. They lived in Stafford Road, WsM and Richard worked at Locking Camp.
Thank you
Graham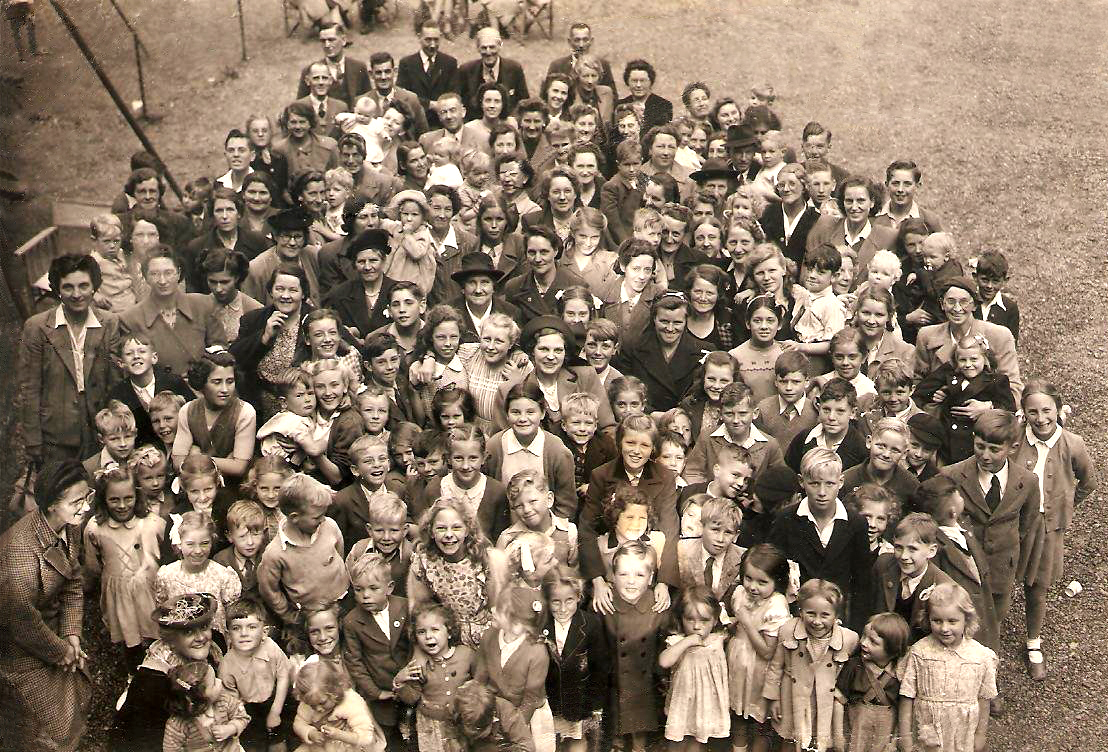 4 Comments

login
or
join us now
to post comments
Agnes Ethel BROWN
published by Paul Tregelles on Thu, 31/01/2019 - 10:18
Does anyone know when Agnes Ethel Brown died and if she is buried in W-s-M?
I know she was born on the 1st October 1875 and was living at Holne Cottage, 10 Stafford Place, W-s-M in 1911.
Thanks
Paul

3 Comments

login
or
join us now
to post comments
WEAKLEY family tree Kewstoke
published by bweakley on Wed, 16/01/2019 - 0:29
Not sure if you can help me but I know my family tree has been completed in the past and I seem to remember it was presented in a beautiful piece of artwork but I do not know by who. Is there any central databases that would be useful for me to search?

I am searching for a particular member of the family that emigrated to New Zealand, where I am now, and would love to see if I could track down some family here. There's no point searching the usual databases as I am unsure whether this family member was a sister to my Nan or Grandad. Any help would be appreciated

5 Comments

login
or
join us now
to post comments
George H BRYANT Nailsea
published by Bryant Family on Mon, 07/01/2019 - 21:52
Hello, Please may I ask for some help as I am stuck. My great grandfather George H Bryant (1880) married Gladys Hooper (1904) in 1928 and they lived in Nailsea until his death in 1945. Before 1928 he was married with two children, a boy named George and a daughter who died after announcing her engagement. Based on his wedding certificate to Gladys he lived in Nailsea however I don't know who he was married to or the name of his daughter. Any help would be greatly appreciated as I am stuck! I don't know where he was born-I have tried many searches! I only have limited information from my mother filling in the gaps. Thank you for any help you can offer!! Best wishes, Julie

13 Comments

login
or
join us now
to post comments
Mary SHARM
published by jupiter12 on Mon, 31/12/2018 - 16:24
My ancestor Elijah Puddy married Mary Sharm on 23 July 1808 at Burnham-on-Sea. I can find no record of the birth or baptism of Mary Sharm anywhere. Can anyone help.
Many thanks
Liz Russell

1 Comment

login
or
join us now
to post comments
Is your research stuck?
Use our research forum and
(If you are already a member please login (if not already logged in). If not why not join us now - see the link to the membership page.
Forthcoming Events
Free Help Session
Saturday, 22nd February, 2020 14:00 - 15:30
Society Meeting
Tuesday, 25th February, 2020 19:00 - 21:00
Free Help Session
Saturday, 29th February, 2020 14:00 - 15:30
Free Help Session
Saturday, 7th March, 2020 14:00 - 15:30
Free Help Session
Saturday, 14th March, 2020 14:00 - 15:30
<- View calendar for more