News & Information (Events)
Future Society Meetings
published by Paul Tracey on Sat, 21/03/2020 - 11:31
Please note that future Society Meetings have been cancelled until September 2020 when it is hoped that they can restart subject to the current virus requirements.
Free Help Sessions
published by Pat Hase on Fri, 13/03/2020 - 12:54
We regret that the Free Help Sessions at Weston Library on Saturdays will be cancelled until further notice. The one-to-one nature of these sessions coupled with the average age of the volunteers and people attending make this advisable.
If you have any questions about your research you can still reach us through the Research Forum, the Facebook Group or by an enquiry using the contact form on this site using the category "Research Queries".
Society Meeting 24th March 2020
published by Paul Tracey on Wed, 11/03/2020 - 20:47
IMPORTANT NOTICE
Due to the situation regarding the current coronavirus and its predicted rate of spread, the Committee has decided to CANCEL this meeting.
Please would members inform other members in case they haven't seen the notice....and, as subsequent meetings may also be cancelled, to keep an eye out for future announcements.
No Free Help Session on Feb 8th.
published by Pat Hase on Sun, 02/02/2020 - 13:28
We have received news that the Library will be Closed next Saturday, Feb 8th, so we will not be able to hold our Free Help Session as usual. We will be there the next Saturday, Feb 15th but if you have any queries or brick walls please use the Research Forum.
Free Help Sessions in 2020
published by Pat Hase on Tue, 24/12/2019 - 13:16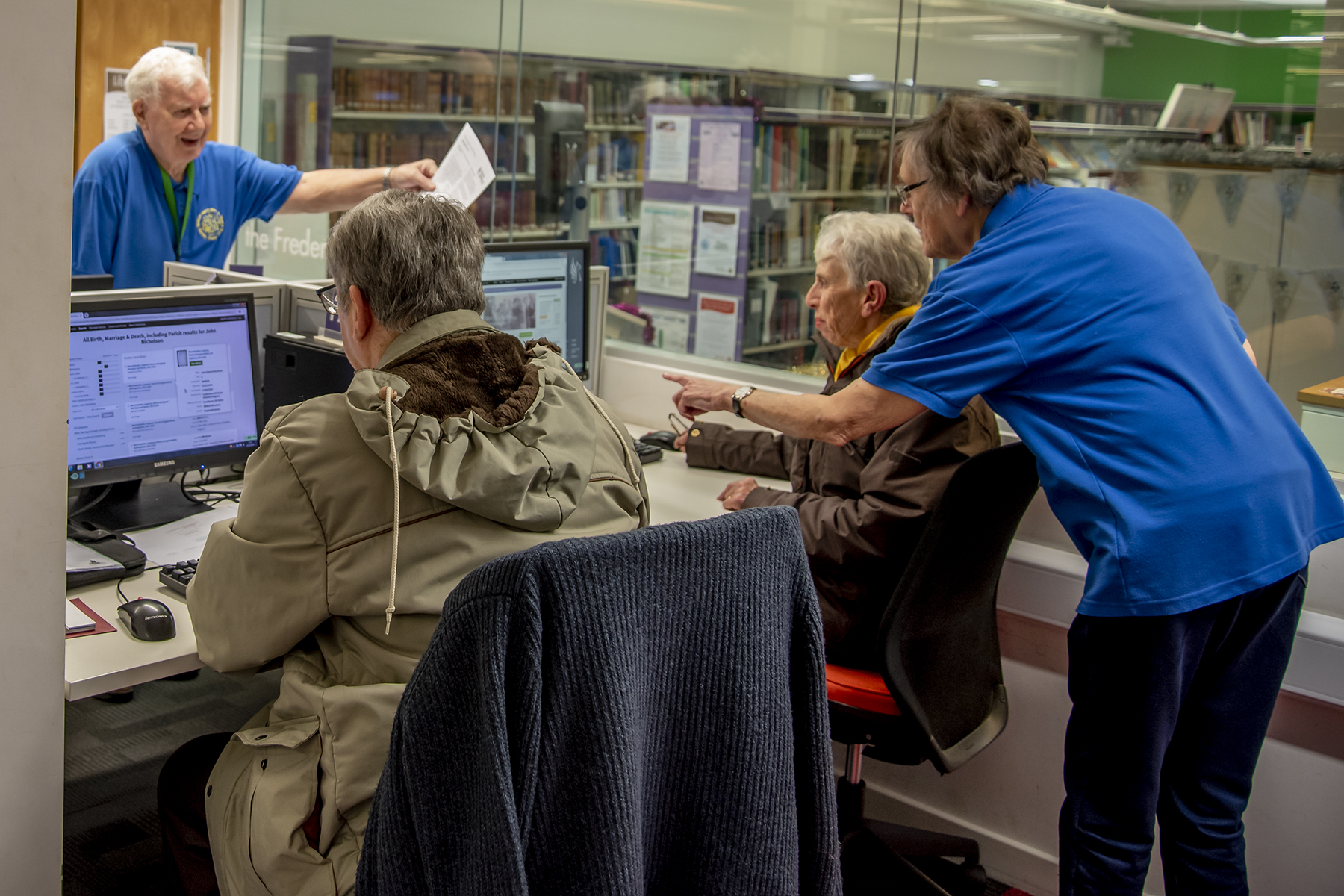 This is a reminder that the next Free Help Session at the Library will be on Saturday 4th January 2020 from 2.00 until 3.30 p.m. when everyone, members or not, will be welcome to join us. We can offer advice to beginners or to those who have started but hit a brick-wall. Computers with Ancestry and other world wide records are available, as are all the resources in the North Somerset Studies Library, including newspapers, electoral rolls, street directories, postcards etc.
Wishing all our members, past, present and future a Very enjoyable Christmas & a Happy New Year.
Fun Palace Sat Oct 5th
published by Pat Hase on Sat, 28/09/2019 - 17:03
We will have a stand at this event and will try to encourage more people to take up this hobby. Why not join us?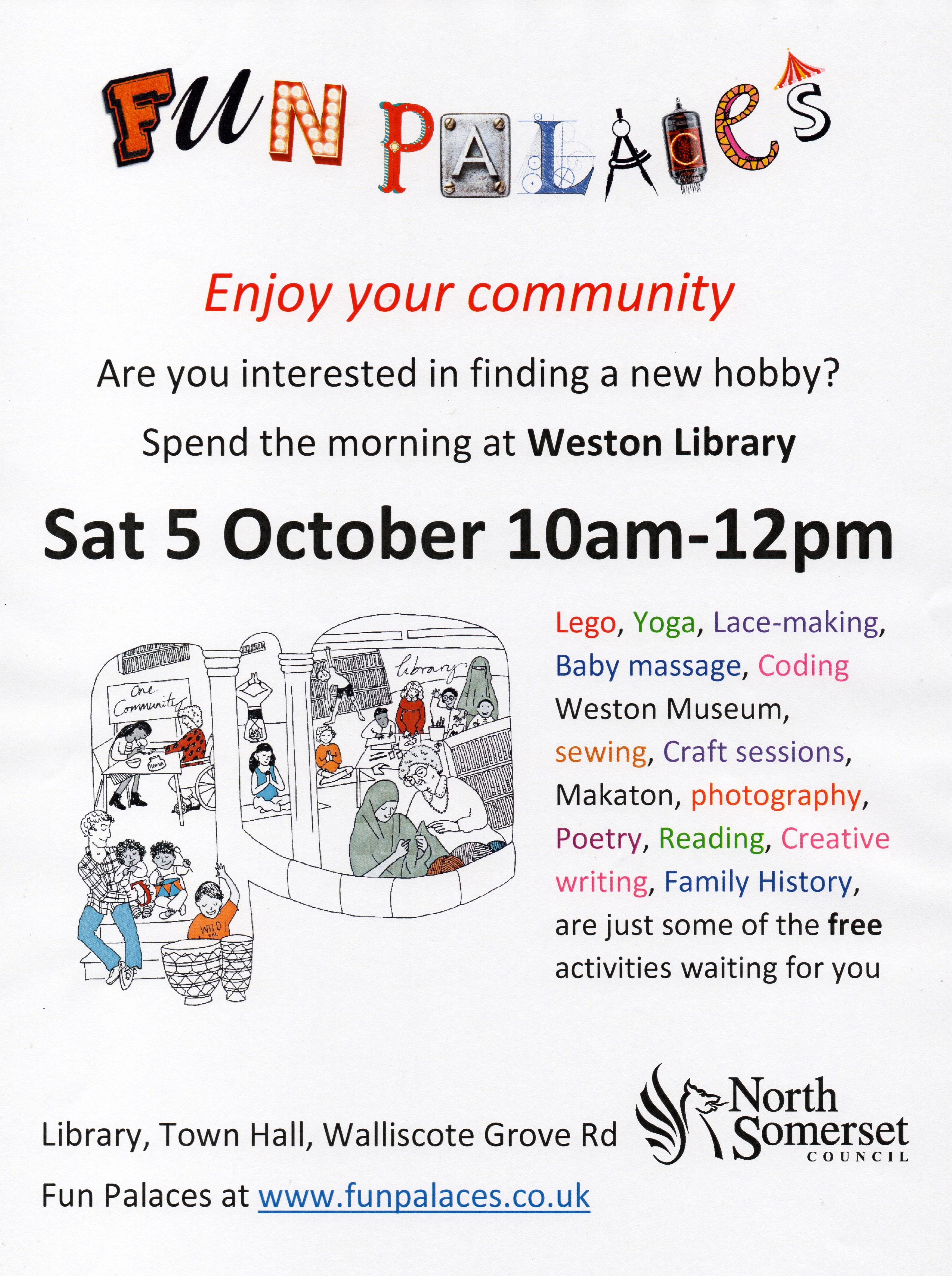 Forthcoming Events
Society Meeting
Tuesday, 23rd June, 2020 19:00 - 21:00
Society Meeting
Tuesday, 28th July, 2020 19:00 - 21:00
Society Meeting
Tuesday, 29th September, 2020 19:00 - 21:00
Society Meeting
Tuesday, 27th October, 2020 19:00 - 21:00
Society Meeting
Tuesday, 24th November, 2020 19:00 - 21:00
<- View calendar for more