News & Information (Monthly Update)
January 2019 Update
published by Pat Hase on Mon, 31/12/2018 - 21:58
A Happy New Year to all who are reading this!
My thoughts on DNA Testing
Social History and Family History
Cost of BMD Certificates from the GRO
BillionGraves
Roman Catholic Records
Dates for your Diary
Lastly, it is the time for New Year Resolutions – one of mine is to get you all involved – so please when you have read this please add a comment where it says "Add new Comment" describing what your New Year Resolution will be in respect of Family History!
Many thanks for all the good wishes and cards I have received - Get Well, Birthday and Christmas Cards still fill the house and I am thankful for them all. I am now almost half way through my chemotherapy and with the adjusted dosage I am not having the side effects which caused the problems with the first cycle. I hope very much to be back with you all in the summer but I can still sit at a computer and research!
A Very Happy and Successful New Year!
December 2018 Update
published by Pat Hase on Sun, 02/12/2018 - 17:07
It's coming up to Christmas when families traditionally gather. Here are some ideas for questions to ask members of your family to help jog memories. It doesn't have to be only the oldest members of the family you talk to – replies from all ages will show how things have changed over even recent years! Get the youngest members to contribute as well. Answering the questions yourself might suggest things to be included as you write up your own family history.
Newspapers and Archives
Christmas is a time of celebration but looking at the resources which are available giving information about family members I am struck by the thought that many of them do not record happy times. Records of Criminal proceedings, transportation, Workhouses, Asylums, Debtors Courts, Coal mining accidents, Military operations, etc. all tend to look at the harder side of life. How did our ancestors enjoy themselves?
You might have photographs of your family on holiday. Where did they go? How did they get there?
It is still true to say that bad news sells newspapers, but it is often possible to find evidence of what your ancestors did in their spare time. The reporting of Sporting events often reveal an ancestor as part of a football or cricket team, or as a member of a boat competing in a Regatta.
Flower and Produce Shows are often lovingly reported if your great grandfather won a prize for his turnips you can find that. Your great grandmother might have won a prize for keeping a tidy cottage or for her strawberry jam. These small titbits all add to the story of your family.
Parish Entertainments may also show children dancing or singing, or taking part in amateur theatrical offerings. A relation of mine regularly is found entertaining the inmates at a local Workhouse at Christmas!
The British Newspaper Archive, which is also available as part of the Findmypast subscription is a way to find Family announcements as well as your family name mentioned in news items.
Don't forget that your library card allows you to have free access to the Times and other sites at home. The North Somerset Libraries Online provision can be found here (add NSC before your barcode number). Look to see what is available where you live. You may not think that your family would get into the Times but you might be surprised – if your family name isn't mentioned try searching for the place which they lived as you may find useful information.
For more recent articles try the Newsstream Website also accessible by Library card (just underneath the Times Digital Archve) - this can give obits and news items from the 1990s until the present day
Do try the John Johnson Collection as well as this is can be a really lucky dip. Use the Jpeg version which highlights the words which you searching for – click on the highlighted number for a view of the page. For example, searching for "Weston-super-Mare" - the first example (for a hair restorer) gives a photo of a Mr R H NICHOLLS living in Montpelier and his letter of praise on Page 3. Another example is in The Weekly Times of November 1st 1911 which publishes a letter praising Allinson's flour by a Minnie JARVIS with details about her family which match the entry on the 1911 census in Meadow Street exactly. Interestingly she says her family is vegetarian and we find her husband is a fruiterer on the census.
Familysearch
Years ago, when I started my family history research, one of the first ports of call was the LDS with its IGI (International Genealogical Index). Then it was available on fiche. As the computer took over from transcriptions on fiche, I think the LDS records, which were eventually made available online became overlooked in favour of some of the commercial sites for which you had to pay. Familysearch www.familysearch.org is still a free site and has an ever-increasing number of records available – some even have images of the original documents. Like all web sites it takes time to get acclimatised and get the most from it, but worth the effort.
Scottish Ancestors
Do you have Scottish Ancestors? This is worth checking out. It is a free site called Scottish Indexes. If you use the Advanced Search don't forget to scroll down the page to get all the results. This seems an excellent site to use - possibly before spending money on Scotlandspeople
Society news
The AGM was held at the November meeting and the Committee was re-elected. As Peter de Dulin and I are out of action at the moment - until we are able to return, Jenny Towey is continuing as Acting Chair supported as usual by Brian Airey as Secretary and Roy Smith as Treasurer.
New Co-opted Committee Members
Bill Caple is returning to the committee and joining him is Brian Yandell and we welcome them both.
Honorary Life Membership
At the AGM two long-standing and hard-working members were presented with Honorary Life Membership. The committee wanted to express its thanks in a tangible way in recognition of all their efforts on behalf of the society and for their generous gift of time and expertise.
Brian Airey, membership number 241, currently our Secretary with all that entails but has been Chairman (at one time simultaneously with being Secretary), looks after our library and arranges our visits to Archives all with a cheerful and supportive attitude.
Graham Payne, membership number 461, is our Membership Secretary and is the person responsible for the transcriptions to be found on our site as well as overseeing our web site (with Paul Tracey). Graham also organises our stand at Family History Fairs and maintains the equipment used by our Help Desk at such events with a quiet efficiency which benefits us all.
Buckets and Spades
The latest edition of Buckets and Spades is now available, and all full members should have access to a copy by now. It highlights the commemoration of the end of WW1. The deadline for articles for the February edition is January 31st 2019 and Sue Maguire is looking forward to receiving them.
As can be seen elsewhere on our web site we have published "May They Rest in Peace" about those who died during that war from the Parishes of Hutton, Bleadon and Locking and researched and edited by Paul Tracey.
Some of the events which took place in Weston and district to recognise the Armistice were very moving and congratulation to all those who organised or took part in them. History really comes alive when you can connect to it through your own family. I have recently been looking at a WW2 Roll of Honour for a Scout group – I'm sure that when the children see the local addresses of those names on the memorial it will become more than just a list of names. How can we, as a society, encourage the interest of the younger generation? Next year is 80 years since the start of WW2 – perhaps we should chronicle memories of that before everyone who can remember are no longer with us?
Facebook Page
Lorna Gibson would like to hear from anyone who is familiar with Facebook with a view to getting the society's new Page launched. The ground work has been done but she needs some assistance to open it to others. Looking at other society Facebook pages they do seem to attract new members and are a way of letting others know that we exist. Please contact Lorna if you can help.
Library Help Sessions
These will continue in the Library on Saturday afternoons as usual but the volunteers are taking a well earned rest on Dec 22nd and Dec 29th when they will not be there – staring again on Saturday, January 5th 2019. If you have any questions in the meantime please use the Research Forum or the "Contact Us" facility using the Research Queries Category.
Membership Subscriptions
Subscriptions cover the calendar year from Jan 1st – Dec 31st and are now due and you can pay at the next meeting, use the form in the centre of Buckets and Spades or pay by credit card via the Parish Chest website. See full details here
Next Meeting
There is no meeting in December while you celebrate Christmas but we look forward to the January meeting - on the 4th Tuesday in January - which will be Bill Caple talking about the effect of the 1903 storm and resulting flooding in Weston-super-Mare. The full list of Speakers for next year will also be available at that meeting.
Wishing all our members and visitors to our site a Very Joyous Christmas and a Happy and Healthy New Year.
November 2018 Update
published by Pat Hase on Wed, 31/10/2018 - 21:43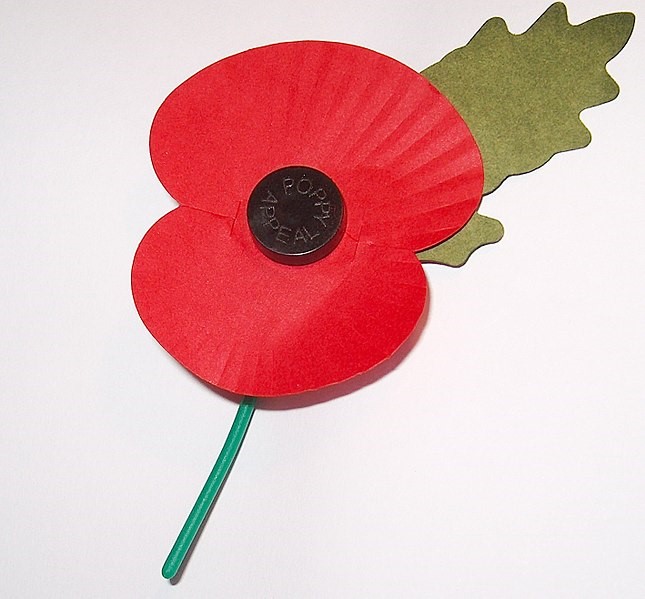 100 years ago this month saw the end of WW1 which is being widely commemorated with gratitude and with remembrance of the terrible loss of life. In Weston there will be several events to mark this occasion and details can be found on our own web site and here under Pages of the Sea Do take a look to see what is going on and remember that although the war was officially over, deaths from influenza of returning soldiers continued to be recorded well into 1919.
For those who have ancestors in Wedmore there is a very moving Facebook Page called The Isle of Wedmore Remembers which has been active since 2014 remembering the fact that the Isle of Wedmore in Somerset sent over 400 of its men to fight during the First World War. It has highlighted each of these men on the 100th anniversary of their death and a book listing all involved has been published information about it on the Facebook Page.
Our society is publishing a book covering the people from Bleadon who were involved in the First World War and has been researched by Paul Tracey – Look out for information when it will be available.
Latest Resources
Familysearch
This free site now includes Irish Civil Registration records of births from 1864 to 1913, marriages from 1845 to 1870 and deaths from 1864 to 1870. Go to Ireland Civil Registration, 1845-1913 which isn't the index but does have other information such as mother's maiden name on births and father's names on marriage entries.
Also on Familysearch are some Passenger lists of ships which arrived at Sydney from the UK between 1839 and 1923. These are unassisted passengers and do not include convict ships. They are listed under Australia, Victoria, Inward Passenger Lists, 1839-1923 and are free to use.
School Records
The Genealogist had advertised an increase in the school records which it has on offer. I've been checking them out and they seem to be largely for private schools.
I note that FindmyPast has a great many National School admission books which give the dates of birth and guardians of the pupils.
Ancestry gives access to London School Records under the heading London, England, School Admissions and Discharges, 1840-1911.
The Research Forum
The Research Forum has been rather quiet lately, does this mean that you have no research queries at all? It doesn't matter if your question is not about a problem based in a North Somerset Parish – we have members with expertise in all parts of the country who may be able to help you. The Forum is indicative of the activity of our membership and others reading the questions and answers are helped with new ideas and suggestions for their own research so please make use the forum.
Saturday Help Sessions
The numbers coming in to the Saturday help Sessions in Weston Library usually rise in September/October with new members starting their family history in the Autumn. This hasn't happened this year and the volunteers have been busy doing their own research instead of helping others. You do not have to be a member to come into the Library and there is no charge for advice. Please spread the word to anyone who might be thinking about starting their research (or are stuck and feeling frustrated) that help is at hand.
Autumn Lunch
Unfortunately, I missed the Autumn Lunch this year but I am told that a good time was had by all and it was an excellent meal in the company of like-minded people enjoying an informal social gathering. Many thanks to Peter de Dulin for organising what is becoming an annual event.
Society Meetings
Peter spoke at the September meeting about his research and it was reported to me that he was entertaining and informative.
In October the society welcomed Shirley Hodgson with some timely advice about basic research techniques and a reminder that well-resourced research is essential to produce an accurate list of ancestors.
November brings our AGM and a light-hearted Members' Evening.
Jim & Margaret Nigh
At the October meeting Jim and Margaret Nigh relinquished their long-standing roles of guardians of the Exchange Journals. We are so grateful to them for expertly taking control of the Journals for so long and hope that we will continue to see them at some meetings when they feel that they can attend from their home in Bristol. Thank you both.
If you have any Journals from other societies to which you belong please consider sharing them with our members by bringing them to meetings as we would like to continue the service which has for such a long time been supported by the Nighs.
Society News
I must finish with my heart-felt thanks for all the messages of good will I received during the sessions of chemotherapy which I am having. Sadly, the first session went pear shaped and I ended up in hospital for 12 days but I'm glad to say I am now much better and am about to start another session this week. Although I will not be attending meetings while my immune system is lowered I hope that once this is all over I will be able to take full part in the society's activities.
It never rains but it pours and Peter de Dulin, our Vice-Chair, who was standing in for me, is now in hospital waiting for heart surgery following a heart attack. We wish you a speedy recovery Peter and send our best wishes to Gillian at this time while we look forward to you joining us again.
We have been very fortunate in that Jenny Towey has offered to temporarily hold the fort until either Peter or I return, and she will be taking the chair at the AGM. To have someone with Jenny's experience available and willing to take over is a tremendous benefit to the society and the committee is very grateful for her support.
October monthly update
published by Peter de Dulin on Sun, 30/09/2018 - 19:25
October 2018 Monthly update
October – the start of the season of mists and mellow fruitfulness!
Let's hope that our research will bear fruit and not get too lost in the mists of time!
Pat is now in the throes of chemotherapy, and I hear that she has had a bad reaction to her latest session. We wish her all the best.
October events
October 1st: Annual autumn lunch Worlebury Golf Club 12 for 1230
October 6th: Oxfordshire FHS Family History Fair: Marlborough School, Woodstock 10-4
October 6th: Devon FHS Conference and AGM: Torquay Academy 930-5
October 13th: Glamorgan FHS Family History Fair, Merthyr Tydfil: 10-3.30
At our next meeting we welcome Shirley Hodgson, the author of the book "Bristol's Pauper Children". She will be talking about "Have we forgotten the basics?"
I have been reading a book by Lois Elsdon (our speaker of February) called Radwinter. It tells of a newcomer to family history research. He was looking at the 1841 census and wondering why there were triplets in one family all aged 25. I am sure we know why that is, but this is getting back to basics.
News from the websites
FindmyPast have added more electoral registers to their package, and there are now over 53 million people in their registers online.
The City of London Cemetery and Crematorium have released 440000 historic records dated from 24 June 1856 to 7 October 1955. They are digitally imaged and are free to look at at www.col-burialregisters.uk. They aren't indexed but if you know roughly when someone dies they could be useful/
Family Search (run by the Mormons), www.familysearch.org, have put online all the Ellis Island records from the US. These list the emigrants to the USA, the ships they sailed on. This has been available through paid sites, but it is now free.
Finally, a few unusual names from the records.
Although Autumn is now a girl's name, and has been quite popular, there are a few in the 19th century, and then none until 1948. It was originally a boy's name.
The one I like is Master Autumn WINTER who was born and died in Oldham in 1876.
There is a marriage in 1913 of William BLACK to Alice BERRY in Sunderland. Pie anyone?
Of course the leaves turn to brown, as Florence LEAVES turned to Frederick BROWN in Paddington in 1915.
In the 1911 census in Surrey we have a person who is called Charles Darke KNIGHT!
Then in Middlesex we have Hazel NUTT!
That's all for now.
September 2018 Update
published by Pat Hase on Fri, 31/08/2018 - 21:22
September heralds a fresh look at family history. I've been doing some sorting out of old correspondence – from the days when I started my research and most was done by visiting Record Offices, Churches and making contact with other researchers by letter having found their address from the GRD – Remember that? The Genealogical Research Directory. This September DNA is now the latest tool to use but it does not replace traditional research but can enhance it.
Free Research Sites
Events in September
The Somerset Archivist will be visiting Weston Library on Thursday September 6th so if you want to look at any documents which are held at the South West Heritage Trust contact them about a week beforehand (that's now!) to ask for material to be brought up to Weston. Contact them at Tel: 01823 278805. You can discus with them what would be of use to you. You can search their catalogue here Try putting in the name of the Road or place in which you (or your ancestors) lived to discover what documents refer to that address. The planning details for property in the Weston district are very interesting. Try putting in your surname to see if there are any documents relating to the Somerset surname you are researching.
September brings Open Days when local buildings are open to the public – These Heritage Open Days are all over the country but details can be found of places which may not normally be open to the public which you can visit near you by putting in your post code. There are 16 places within 10 miles of Weston and many more if you include Bristol or Taunton. The dates vary and the first two weekends of September are included.
We are all familiar with Familysearch, the free website of the Church of the Latter-day Saints, but some of their resources are only accessible from a Family History Centre. On Saturday, 22nd September the Local LDS Family History Centre is having an Open Day from 10.00am – 5.00pm at their Church at 11 Ellenborough Park North, Weston-super-Mare, BS23 1XH. Why not go along and find out what they have to offer? If you wish you can also take along your laptop for 1:1 expert guidance.
At our September meeting on Tuesday, September 25th Peter de Dulin will be sharing some of his own family history research in a talk entitled "WHATEVER HAPPENED TO HENRY CHARLES JEWELL AND OTHER MYSTERIES?".
Every Saturday our volunteers will be at Weston Library to help anyone (you don't have to be a member) who has a query about family or local history. We are there between 2.00 until 3.30pm
Looking Ahead
This November sees 100 years since the Armistice of 1918 and Weston Library is preparing an exhibition to mark the occasion. If any of you have WW1 display material such as we used in 2014 for our Open Day exhibition of that year please could you let me know so that we can work with the Library to add to their exhibition. They are also looking for volunteers for the week after Nov 11th who have knowledge of Military Research techniques who could be in the library to assist people to find out more about their relations. Please let me know if you are available that week.
I am booking speakers for 2019 and if any of you have suggestions for topics and/or speakers I would be glad to hear from you as soon as possible.
August 2018 Update
published by Pat Hase on Tue, 31/07/2018 - 21:17
As I write this I am watching the antics of three young seagulls on a neighbouring roof trying out their wings. They are flapping away furiously and occasionally have a tiny successful lift off but immediately they are back where they started. It's a bit like family history research! I've been flapping away trying to break down some brick walls and so it was great at our last meeting to hear from members who had successfully unravelled their families. Thank you to Peter, Ann, Arlene, Anne, Pamela and Sue who shared the results of their research. It was interesting to hear how they had managed to solve their problems and it gave ideas of other routes to take.
August is always a quieter time for family history; we do not have a meeting but we will be at Weston Library each Saturday afternoon as usual. The web site has been very quiet as well – very few research queries – does this mean that you have no brick walls?!
In July, I had the pleasure of attending a granddaughter's wedding and the whole day was a delight; joyous and uplifting. But it brought home to me the recognition of how impossible it is to know exactly what took place when our ancestors married. Sometimes, if you are lucky, a newspaper account will list the bride and groom, their attendants, what they wore, the church music, the guests, their presents and where they went for their honeymoon. More often all you have are the bare details on the marriage certificate and are left to imagine the ceremony. If, as happened in many cases, a North Somerset couple were married in Bristol and the witnesses were not relations or friends but those used for other weddings at that church – how was the service conducted? There was an article in the Telegraph in 2009 which explored some of the traditions of the marriage ceremony. You can read it here
Familysearch as a free site is very useful and does contain images of some of their resources. This article has just been published which explains how to find these hidden records which are not always obvious. Although the example given was for an American record the same method can be used to locate British records.
If you have been following Who do you think you are or have missed an episode you can read about them on FindmyPast. You do not need to have a subscription for this
Boy George and his Irish Ancestry can be discovered by clicking on Boy George.
Lee Mack's investigation can be followed by clicking on Lee Mack
The Genealogist also has items about Who do you think you are:
The one concerning Shirly Ballas can be seen without a subscription by clicking on Shirley Ballas
The Genealogist also has items about people from previous series – they claim that the most popular one is about Danny Dyer!
MyHeritage has a useful article about the Irish Famine which you can access without a subscription by clicking here
Keep up to date with what is happening in Federation of Family History Societies by looking at their home page. If you scroll down you will find a link to their Really Useful Leaflet which - if you have never seen it- is really useful!
It was sad that the Family History Magazine which you could read online by using your North Somerset library card ceased to be published in March but there are so many other magazines available including the BBC History Magazine which you may like. You find them by going to the North Somerset Library Onlinelibrary and scrolling down until you get to eMagazines. All free of charge.
If you can add any ideas you have which might help other members to break down thhose brick walls please add them as a comment to this item,
The young seagulls have just taken off but have landed on the wrong roof and are now puzzled about how they got there. I said it was like researching family history!
Happy Holidays – See you in September.

1 Comment

login
or
join us now
to post comments
Forthcoming Events
Weston Library Help Sessions
Saturday, 23rd February, 2019 14:00 - 15:30
Society Meeting
Tuesday, 26th February, 2019 19:00 - 21:00
Weston Library Help Sessions
Saturday, 2nd March, 2019 14:00 - 15:30
Weston Library Help Sessions
Saturday, 9th March, 2019 14:00 - 15:30
Weston Library Help Sessions
Saturday, 16th March, 2019 14:00 - 15:30
<- View calendar for more