News & Information (Monthly Update)
April 2019 Update
published by Pat Hase on Mon, 01/04/2019 - 11:39
I'm feeling optimistic. The clocks have gone forward, there is evidence that Spring is well advanced, we have celebrated Mothering Sunday with Simnel Cake and are now looking forward to Easter. Today, the seasons do not affect our lives in the same way as they did our ancestors when they were dependent on them for their crops and livelihood but there is a certain uplift to the spirit at this time of year. Perhaps I'm going to break down some of my brick-walls this year or am I being just an April Fool?
Breaking Down Brickwalls
On Findmypast there is an item entitled 20 Things to do when you are stumped which I have found helpful. It includes various links to other helpful articles. No 16 on this list is
16. Write a Family Sketch
Begin writing a family sketch, focusing on the family that has you stumped. Include each detail you have uncovered about the family as you write, and look for any patterns or potential contradictions in your data. Documenting each name, date, and relationship as you write helps to ensure your research is accurate and can often identify areas that could be researched further.
If I have a family history problem to solve; I try to explain the situation to another person – it could be as a Research Query on our Web Site – but by the time I have written down all the facts the solution often identifies itself.
The Web Site & Research Queries
This month there have been just 7 queries posted on the Research Forum and 4 of them have been initiated by me and 2 by Bill Caple! – Doesn't anyone else have any queries?

Whilst thinking about the web site – don't forget that the search facility at the top of the home page can be used to find out whether the site contains information about names, places and events you may be interested in.

If you have any problems in using the web site please contact Paul Tracey or Graham Payne who will be pleased to help you
Know Your Place & Using Maps for Research
I hope that some of you have been able to find some interesting facts about this area by using Know Your Place. I gather that the presentation at the last Society Meeting was fascinating and for those who missed it or want to find out more about it Know Your Place – West of England includes an introductory video and links to enable you to research the area where you or your ancestors lived.
50 years ago I was told by an elderly neighbour that our houses had been built on some tennis courts and, low and behold, the maps prove just that!
If you have a subscription to The Genealogist it has just introduced their Map Explorer which also offers comparison maps but for the whole country – useful if your family is not local and especially good for London families with the Lloyd George Domesday Survey 1910-1915. You can access these videos without a subscription
I've just found the map showing exactly where a relation of mine, Frances COLES lived and where she was killed in Whitechapel.
My Family & Jack the Ripper
Knowing that I had an interest in Jack the Ripper, I was recently given a new book about his first five victims. It is called, "The Five: The Untold Lives of the Women Killed by Jack the Ripper" by Hallie Rubenhold and I found it enthralling. The author has meticulously researched the lives of these women up to their deaths and as a social history it is a brilliant insight into their real lives and the circumstances of the society in which they lived. They become living breathing women, not the mutilated corpses depicted in the newspapers, and I found myself wishing that I could learn about my own ancestors' lives in the same detail. Of course, a lot of the information came from the evidence given at their inquests, but other research into the way women were treated and lived during the Victorian era widened the scope.
I was particularly interested because Frances COLES, a first cousin of my great grandmother was murdered in Whitechapel in 1891 and the press concluded that she was another victim of Jack the Ripper. Using information from her inquest and coincidentally many of the resources available to Hallie Rubenhold, I had compared her life with that of her cousin, my great grandmother, in Bristol. The awful inevitability of the downward spiral of her life (together with her parents and siblings) drew many similarities with this book which I can thoroughly recommend.
DNA Research
Have just received a notification that I have a DNA match with a possible 3rd Cousin and he has a tree on MyHeritage containing one person – himself! That's not a tree – not even a twig! However, he has a match with someone else who does have a tree with seven people on it including my original contact. With some additional research I have been able to identify our common ancestors who are my 3 x great grandparents but I still haven't heard back from either of these matches to confirm my research. One thing I have noticed is that the age of those who have tested tends to be younger than the majority of family researchers. Is this a way of encouraging younger people to become involved in research?
Facebook Group
We now have nearly 100 members of our Facebook Group – and we welcome anyone to join who has an interest in researching their families from this area of North Somerset. There is a link to the Group from the home page of our web site and there have been some interesting photographs posted by the facebook group. The Facebook Group also advertises the activities of the Society and welcomes visitors to the Library Free Help Sessions and to the monthly meetings, encouraging them to become full members of our Society.
Buckets & Spades
You will now have had the March edition of Buckets and Spades – Thanks to our editor Sue Maguire who is now looking forward to your articles for the July edition. Please consider writing up your experiences in researching your families. How did you do it? What difficulties did you overcome? What resources did you use? Were your family stories, handed down through the generations, accurate? Do you have photographs? Were they named?
Dates for your Diary
The next meeting of the society will be on the 4th Tuesday of April when we welcome back Lynda Hotchkiss with another of her talks – this time entitled "Time Gentlemen Please". At the time of writing I have no further information about the content of this talk but going on past experience it will be entertaining and relevant to Family History research.
Looking further ahead, there will be an exhibition in Kewstoke Village Hall from the 11th to the 14th July organised by the Kewstoke Local History Group at which our Society will have a Help Desk run by Graham Payne and others. More can be seen about the Kewstoke Group which has an impressive collection of data about the Village. Past Exhibitions have been well worth a visit – even if you have no family connection with Kewstoke the information which they have collected will interest you.
If any of you know of events or resources which would interest our members please add them as comments to this update.
March 2019 Update
published by Pat Hase on Fri, 01/03/2019 - 14:27
It's March 1st bringing with it the daffodils with which to celebrate St David's Day for the people of Wales and the promise of Spring. February, the shortest month, has finished with the most surprising weather for the UK. Days of warm sunny weather certainly makes our spirits rise. But, how did the weather affect our ancestors? British Weather from 1700 to 1849 gives us a glimpse of unusual weather events and of special concern was during 1845-46 when the weather conditions caused a widespread crop failure leading to great poverty and migration from the rural areas. This was very evident in Somerset when many left to find work in industrial areas, particularly, in South Wales.
Useful Web sites
Dates for your Diary
T

he

North Somerset Archivist

will be visiting Weston Library on the 1st Thursday of March, June, September and December. Sessions are open from 11.00 am to 1.00 pm, and from 2.00 pm to 3.30 pm. The next session is on Thursday 7th March and for more information or to order documents contact

somersetarchives@swheritage.org.uk

The U3A in Weston is celebrating the 25th anniversary of its founding and its Family Group has been running from the start. The U3A is holding an Open Day including an exhibition of what it offers on Saturday, March 16th at the United Reform Church in Waterloo Street.
The next edition of Buckets and Spades will be published at the end of March and is only available to full members but non-members - including our Facebook Group - can see selected articles from old issues. Go to Journal Articles in the menu at the left hand side of the home page.
The

Family History Show – South West

will be held at UWE on 6th July 2019. It is good to support this which will have interesting stands and speakers and it is much nearer than London!
Society News
I know that many of you will want to join with me in offering sympathy and condolences to Maureen Harvey on the sad loss of her husband. Brian Austin is waiting for open heart surgery – we all wish him well and a speedy recovery.
The next meeting of the Society, on the 26th March, will be about the Mapping Project "Know Your Place". This is a very exciting and useful resource and one to which you can add photographs and information. It now covers Bath and North East Somerset, Bristol, Devon, Gloucestershire, Somerset, North Somerset and Wiltshire . Take a look at the site before the meeting so that you can fully benefit from the talk.
The Saturday Free Help Sessions are continuing from 2.00 – 3.30 p.m. each Saturday in Weston Library. The facilities in the Local Studies section enables us to point you in the right direction whether you are researching somewhere in this locality or a family wherever it is. Free access to Ancestry is a tremendous help. Sometimes it just takes another person looking at your research to suggest a different path to take – this applies no matter how experienced you are. Thanks to all who freely give of their time and experience to support this.
If you have a stumbling block in your research why not ask for help either in the library or if you can't get there, write on our Research Forum which has been rather quiet lately. I can't really believe that there are so few queries from members - every new thing I find poses another question! If you see a query that you can help with, then please do post a comment – any help is really appreciated. Non- members, including our Facebook Group can answer your queries with a reply directly to the questioner. Have you added your surnames to the list of Members' Surnames and perhaps added a tree as well to explain a little more about your interests?
If you have any comments about what the society has to offer please let us know as this is your Society and we want to share our enthusiasm for family history.
February 2019 Update
published by Pat Hase on Fri, 01/02/2019 - 11:13
Welcome to our newly updated web site - thanks to Paul and Graham who have overseen this improvement. If you are puzzled by any of the changes to the web site any queries may be answered here .Welcome also to anyone who is reading this monthly update for the first time. Each month we try to keep you up to date with Society news and newly available resources, or perhaps remind you of a forgotten one!
Buckets & Spades
Next Society Meeting – Doors open at 7.00pm
At the next meeting on 26th February at the Vintage Church in Hughenden Road, the speaker will be Ann-Marie Wilkinson.

If you are a member of the Somerset & Dorset FHS you will know Ann-Marie as she is currently its Chair.

The last time she spoke to us it was about a Photographic collection held at Wells which was very interesting.

This time her topic is Early Censuses.

I doubt if Ann-Marie will include the census which took Mary and Joseph to Bethlehem – that's probably too early! - but there are many available if you know where to look, with varying amounts of information.

I've found members of my family in the 1801 census of Huntspill, a transcription of which is included here and others are in the 1831 census of Bitton, which is in the Bristol Archives.
W-s-M & District FHS Facebook Group
This has been formed to inform people about our society and its activities.

It is still very new

- You can see what is happening on it by accessing it through the Facebook link on our web page

or from this link.
Many thanks go to Lorna Gibson (supported by her son Neil) for setting it up and for being an Administrator and to Jeanette Carter who is acting as a Moderator.

It is a closed group so you have to apply to join and give a reason for becoming a member.

We now have just over 60 members.
Federation of Family History Societies
As a Society we are a member of this overarching group and this is just a reminder that its website is full of useful information. Do look at it from time to time. At the moment it is highlighting the following:
The rise in the cost of certificates from the GRO which takes effect from February 16th.

Get your orders in before they go up - Certificates will increase from £9.25 to £11.00. At the same time the PDF versions of births and deaths will rise from £6.00 to £7.00. To order visit the GRO site.
Transcription Tuesday Feb 5th is organised by the Who Do You Think You Are? magazine.

This year they've chosen to support three projects, led by

FamilySearch

and

Heritage & Culture Warwickshire

, along with a joint initiative from the

University of Portsmouth, the Modern Records Centre and the National Railway Museum

For more details see WDYTYA website

Family Tree Live

- a New Family History Show taking place in London in April.

More details from Family Tree Magazine

Let us know if you would like a visit to this organised.
Rootstech – London Oct 2019
Rootstech is a mainstay of the American Genealogical scene and each year its Conferences are attended by researchers who benefit from the programme of Lectures and associated stands.

In 2019 there will be a Rootstech event held in London. For more details visit the Rootstech London web site

The presentations given at the 2018 Rootech

in Salt Lake City can be seen online and if you have the time to watch them you can pick and choose from a wide selection of topics.

I have just watched one entitled "A DNA match with No Tree? – No Problem" which gave some very useful tips for overcoming this problem.
1939 Register and Free Help Sessions
Set up as the means of knowing who would need an Identity Card and a Ration Book during WW2, this is proving an extremely useful tool for finding members of your family who were alive in September 1939 and who have since died.

It gives the full birth date of each entry and also if a woman has since married it gives her new married name.

It can be consulted on pay for view web sites such as Ancestry, Findmypast and My Heritage but also in the Library (free of charge).
If you come into Weston Library on any Saturday afternoon to the free help sessions you can be given some tips on using this.
Looking for a woman in your tree?
Findmypast includes useful blogs which you can access without a subscription – here's one about how to find the maiden name of women in your family
Similarly, the Ancestry Academy has a video about searching for women.

It is very American orientated but the basic information it gives is sensible.

You do not need an Ancestry subscription to use any of videos in the Ancestry Academy - Just lots of time!!
Members' Surname Interests
Has a member of this society already shown an interest in your family surname?

If you click on Members' Surname Interests under the main menu you will find a list of names being researched by members and in some cases family trees have also been posted.
One of the changes on the new web site is that although only members will be able to enter names and make comments under that heading, anyone, whether a member or not will be able to contact that member directly through the site with information for them but the members' email address will not be divulged. More information about that can be seen here.
New Year's Resolutions.
In the January Update I included this – "Lastly, it is the time for New Year Resolutions – one of mine is to get you all involved – so please when you have read this add a comment where it says "Add new Comment" describing what your New Year Resolution will be in respect of Family History!"

Where were those comments?

Have you nothing planned for this year?
It's probably too late for your resolutions now - but we are looking forward to members adding comments about anything on the web site (including the Monthly Updates!) and using the Research Forum to share problems and to help others solve theirs.
My final tip is that although many of you will be reading this initially as a notification on your phones do go to the web site and look at all that is available to you from the society. There's a lot there! Good Luck with your research.
January 2019 Update
published by Pat Hase on Mon, 31/12/2018 - 21:58
A Happy New Year to all who are reading this!
My thoughts on DNA Testing
Social History and Family History
Cost of BMD Certificates from the GRO
BillionGraves
Roman Catholic Records
Dates for your Diary
Lastly, it is the time for New Year Resolutions – one of mine is to get you all involved – so please when you have read this please add a comment where it says "Add new Comment" describing what your New Year Resolution will be in respect of Family History!
Many thanks for all the good wishes and cards I have received - Get Well, Birthday and Christmas Cards still fill the house and I am thankful for them all. I am now almost half way through my chemotherapy and with the adjusted dosage I am not having the side effects which caused the problems with the first cycle. I hope very much to be back with you all in the summer but I can still sit at a computer and research!
A Very Happy and Successful New Year!
December 2018 Update
published by Pat Hase on Sun, 02/12/2018 - 17:07
It's coming up to Christmas when families traditionally gather. Here are some ideas for questions to ask members of your family to help jog memories. It doesn't have to be only the oldest members of the family you talk to – replies from all ages will show how things have changed over even recent years! Get the youngest members to contribute as well. Answering the questions yourself might suggest things to be included as you write up your own family history.
Newspapers and Archives
Christmas is a time of celebration but looking at the resources which are available giving information about family members I am struck by the thought that many of them do not record happy times. Records of Criminal proceedings, transportation, Workhouses, Asylums, Debtors Courts, Coal mining accidents, Military operations, etc. all tend to look at the harder side of life. How did our ancestors enjoy themselves?
You might have photographs of your family on holiday. Where did they go? How did they get there?
It is still true to say that bad news sells newspapers, but it is often possible to find evidence of what your ancestors did in their spare time. The reporting of Sporting events often reveal an ancestor as part of a football or cricket team, or as a member of a boat competing in a Regatta.
Flower and Produce Shows are often lovingly reported if your great grandfather won a prize for his turnips you can find that. Your great grandmother might have won a prize for keeping a tidy cottage or for her strawberry jam. These small titbits all add to the story of your family.
Parish Entertainments may also show children dancing or singing, or taking part in amateur theatrical offerings. A relation of mine regularly is found entertaining the inmates at a local Workhouse at Christmas!
The British Newspaper Archive, which is also available as part of the Findmypast subscription is a way to find Family announcements as well as your family name mentioned in news items.
Don't forget that your library card allows you to have free access to the Times and other sites at home. The North Somerset Libraries Online provision can be found here (add NSC before your barcode number). Look to see what is available where you live. You may not think that your family would get into the Times but you might be surprised – if your family name isn't mentioned try searching for the place which they lived as you may find useful information.
For more recent articles try the Newsstream Website also accessible by Library card (just underneath the Times Digital Archve) - this can give obits and news items from the 1990s until the present day
Do try the John Johnson Collection as well as this is can be a really lucky dip. Use the Jpeg version which highlights the words which you searching for – click on the highlighted number for a view of the page. For example, searching for "Weston-super-Mare" - the first example (for a hair restorer) gives a photo of a Mr R H NICHOLLS living in Montpelier and his letter of praise on Page 3. Another example is in The Weekly Times of November 1st 1911 which publishes a letter praising Allinson's flour by a Minnie JARVIS with details about her family which match the entry on the 1911 census in Meadow Street exactly. Interestingly she says her family is vegetarian and we find her husband is a fruiterer on the census.
Familysearch
Years ago, when I started my family history research, one of the first ports of call was the LDS with its IGI (International Genealogical Index). Then it was available on fiche. As the computer took over from transcriptions on fiche, I think the LDS records, which were eventually made available online became overlooked in favour of some of the commercial sites for which you had to pay. Familysearch www.familysearch.org is still a free site and has an ever-increasing number of records available – some even have images of the original documents. Like all web sites it takes time to get acclimatised and get the most from it, but worth the effort.
Scottish Ancestors
Do you have Scottish Ancestors? This is worth checking out. It is a free site called Scottish Indexes. If you use the Advanced Search don't forget to scroll down the page to get all the results. This seems an excellent site to use - possibly before spending money on Scotlandspeople
Society news
The AGM was held at the November meeting and the Committee was re-elected. As Peter de Dulin and I are out of action at the moment - until we are able to return, Jenny Towey is continuing as Acting Chair supported as usual by Brian Airey as Secretary and Roy Smith as Treasurer.
New Co-opted Committee Members
Bill Caple is returning to the committee and joining him is Brian Yandell and we welcome them both.
Honorary Life Membership
At the AGM two long-standing and hard-working members were presented with Honorary Life Membership. The committee wanted to express its thanks in a tangible way in recognition of all their efforts on behalf of the society and for their generous gift of time and expertise.
Brian Airey, membership number 241, currently our Secretary with all that entails but has been Chairman (at one time simultaneously with being Secretary), looks after our library and arranges our visits to Archives all with a cheerful and supportive attitude.
Graham Payne, membership number 461, is our Membership Secretary and is the person responsible for the transcriptions to be found on our site as well as overseeing our web site (with Paul Tracey). Graham also organises our stand at Family History Fairs and maintains the equipment used by our Help Desk at such events with a quiet efficiency which benefits us all.
Buckets and Spades
The latest edition of Buckets and Spades is now available, and all full members should have access to a copy by now. It highlights the commemoration of the end of WW1. The deadline for articles for the February edition is January 31st 2019 and Sue Maguire is looking forward to receiving them.
As can be seen elsewhere on our web site we have published "May They Rest in Peace" about those who died during that war from the Parishes of Hutton, Bleadon and Locking and researched and edited by Paul Tracey.
Some of the events which took place in Weston and district to recognise the Armistice were very moving and congratulation to all those who organised or took part in them. History really comes alive when you can connect to it through your own family. I have recently been looking at a WW2 Roll of Honour for a Scout group – I'm sure that when the children see the local addresses of those names on the memorial it will become more than just a list of names. How can we, as a society, encourage the interest of the younger generation? Next year is 80 years since the start of WW2 – perhaps we should chronicle memories of that before everyone who can remember are no longer with us?
Facebook Page
Lorna Gibson would like to hear from anyone who is familiar with Facebook with a view to getting the society's new Page launched. The ground work has been done but she needs some assistance to open it to others. Looking at other society Facebook pages they do seem to attract new members and are a way of letting others know that we exist. Please contact Lorna if you can help.
Library Help Sessions
These will continue in the Library on Saturday afternoons as usual but the volunteers are taking a well earned rest on Dec 22nd and Dec 29th when they will not be there – staring again on Saturday, January 5th 2019. If you have any questions in the meantime please use the Research Forum or the "Contact Us" facility using the Research Queries Category.
Membership Subscriptions
Subscriptions cover the calendar year from Jan 1st – Dec 31st and are now due and you can pay at the next meeting, use the form in the centre of Buckets and Spades or pay by credit card via the Parish Chest website. See full details here
Next Meeting
There is no meeting in December while you celebrate Christmas but we look forward to the January meeting - on the 4th Tuesday in January - which will be Bill Caple talking about the effect of the 1903 storm and resulting flooding in Weston-super-Mare. The full list of Speakers for next year will also be available at that meeting.
Wishing all our members and visitors to our site a Very Joyous Christmas and a Happy and Healthy New Year.
November 2018 Update
published by Pat Hase on Wed, 31/10/2018 - 21:43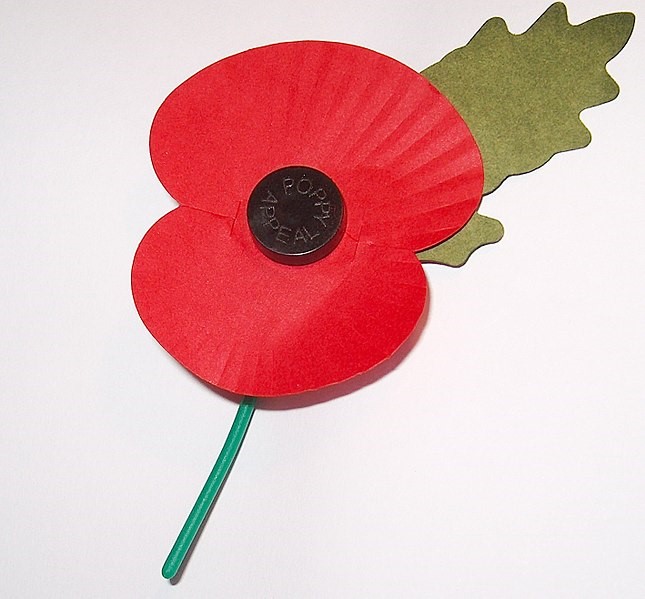 100 years ago this month saw the end of WW1 which is being widely commemorated with gratitude and with remembrance of the terrible loss of life. In Weston there will be several events to mark this occasion and details can be found on our own web site and here under Pages of the Sea Do take a look to see what is going on and remember that although the war was officially over, deaths from influenza of returning soldiers continued to be recorded well into 1919.
For those who have ancestors in Wedmore there is a very moving Facebook Page called The Isle of Wedmore Remembers which has been active since 2014 remembering the fact that the Isle of Wedmore in Somerset sent over 400 of its men to fight during the First World War. It has highlighted each of these men on the 100th anniversary of their death and a book listing all involved has been published information about it on the Facebook Page.
Our society is publishing a book covering the people from Bleadon who were involved in the First World War and has been researched by Paul Tracey – Look out for information when it will be available.
Latest Resources
Familysearch
This free site now includes Irish Civil Registration records of births from 1864 to 1913, marriages from 1845 to 1870 and deaths from 1864 to 1870. Go to Ireland Civil Registration, 1845-1913 which isn't the index but does have other information such as mother's maiden name on births and father's names on marriage entries.
Also on Familysearch are some Passenger lists of ships which arrived at Sydney from the UK between 1839 and 1923. These are unassisted passengers and do not include convict ships. They are listed under Australia, Victoria, Inward Passenger Lists, 1839-1923 and are free to use.
School Records
The Genealogist had advertised an increase in the school records which it has on offer. I've been checking them out and they seem to be largely for private schools.
I note that FindmyPast has a great many National School admission books which give the dates of birth and guardians of the pupils.
Ancestry gives access to London School Records under the heading London, England, School Admissions and Discharges, 1840-1911.
The Research Forum
The Research Forum has been rather quiet lately, does this mean that you have no research queries at all? It doesn't matter if your question is not about a problem based in a North Somerset Parish – we have members with expertise in all parts of the country who may be able to help you. The Forum is indicative of the activity of our membership and others reading the questions and answers are helped with new ideas and suggestions for their own research so please make use the forum.
Saturday Help Sessions
The numbers coming in to the Saturday help Sessions in Weston Library usually rise in September/October with new members starting their family history in the Autumn. This hasn't happened this year and the volunteers have been busy doing their own research instead of helping others. You do not have to be a member to come into the Library and there is no charge for advice. Please spread the word to anyone who might be thinking about starting their research (or are stuck and feeling frustrated) that help is at hand.
Autumn Lunch
Unfortunately, I missed the Autumn Lunch this year but I am told that a good time was had by all and it was an excellent meal in the company of like-minded people enjoying an informal social gathering. Many thanks to Peter de Dulin for organising what is becoming an annual event.
Society Meetings
Peter spoke at the September meeting about his research and it was reported to me that he was entertaining and informative.
In October the society welcomed Shirley Hodgson with some timely advice about basic research techniques and a reminder that well-resourced research is essential to produce an accurate list of ancestors.
November brings our AGM and a light-hearted Members' Evening.
Jim & Margaret Nigh
At the October meeting Jim and Margaret Nigh relinquished their long-standing roles of guardians of the Exchange Journals. We are so grateful to them for expertly taking control of the Journals for so long and hope that we will continue to see them at some meetings when they feel that they can attend from their home in Bristol. Thank you both.
If you have any Journals from other societies to which you belong please consider sharing them with our members by bringing them to meetings as we would like to continue the service which has for such a long time been supported by the Nighs.
Society News
I must finish with my heart-felt thanks for all the messages of good will I received during the sessions of chemotherapy which I am having. Sadly, the first session went pear shaped and I ended up in hospital for 12 days but I'm glad to say I am now much better and am about to start another session this week. Although I will not be attending meetings while my immune system is lowered I hope that once this is all over I will be able to take full part in the society's activities.
It never rains but it pours and Peter de Dulin, our Vice-Chair, who was standing in for me, is now in hospital waiting for heart surgery following a heart attack. We wish you a speedy recovery Peter and send our best wishes to Gillian at this time while we look forward to you joining us again.
We have been very fortunate in that Jenny Towey has offered to temporarily hold the fort until either Peter or I return, and she will be taking the chair at the AGM. To have someone with Jenny's experience available and willing to take over is a tremendous benefit to the society and the committee is very grateful for her support.
Forthcoming Events
Society Meeting
Tuesday, 23rd April, 2019 19:00 - 21:00
Weston Library Help Sessions
Saturday, 27th April, 2019 14:00 - 15:30
Weston Library Help Sessions
Saturday, 4th May, 2019 14:00 - 15:30
Weston Library Help Sessions
Saturday, 11th May, 2019 14:00 - 15:30
Weston Library Help Sessions
Saturday, 18th May, 2019 14:00 - 15:30
<- View calendar for more