News & Information (People)
Congratulations to Brian Austin
published by Pat Hase on Mon, 18/05/2020 - 11:00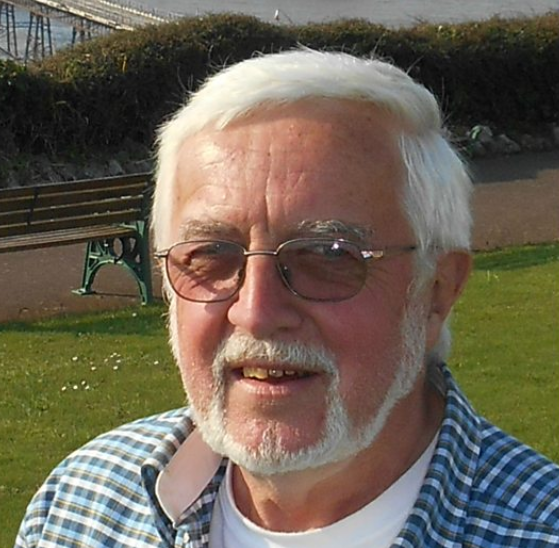 We are delighted to announce that Life Member, Brian Austin, has been awarded a BALH Award for Personal Achievement in Local History. This award is a means of publicly honouring local historians who have made a significant voluntary contribution to the subject in their own areas and beyond, to identify and publicise good practice.
This was to have been awarded at a meeting in London in June which of course has had to be postponed but we would like to publicly acknowledge Brian's well-deserved achievement in this field.
The British Association for Local History - BALH - has recognised the value in the enormous amount of work undertaken over the years by Brian as he researched and recorded the people and history of his home town, Weston-super-Mare. He has generously shared the results by depositing it (including many family trees) in the North Somerset Library, in the Somerset Archives and by being available to give advice by person, through talks or through the post. The list of some of the documents which he still holds at his home can be seen on our website where his contact details are also given – he doesn't use a computer.
Our society came into being in 1983 as a result of the enthusiasm for family history which he had engendered in the students in his Adult Education Family History Course for which we are very grateful.

2 Comments

login
or
join us now
to post comments
Ian Edwards
published by Pat Hase on Wed, 04/04/2018 - 11:42
As promised in the April update, we are now able to give details of Ian Edward's funeral which will take place at 10.30am on Friday 27th April at Ebdon Road Crematorium. Our heartfelt condolences go out to Jennie and family.
George Knox
published by Pat Hase on Fri, 23/02/2018 - 23:10
It is with sadness that we have learned of the death of George Knox, aged 92, Life Member of this Society. With his wife, Millie, George contributed greatly to the Society. They were in charge of our Stand at numerous Family History Fairs and were well known to other societies. Millie, who died in 2015, was our Secretary and George edited the Journal as well as overseeing the transcription of the 1891 census when it was released and he produced our first publications of transcriptions in booklet format. We miss them both and our sympathy goes to their family.
His Funeral service will be at Weston-super-Mare Crematorium on Monday February 26th at 11.00am. Family flowers only by request but donations in memory of George to Diabetes UK may be sent c/o L Bennett & Son Funeral Directors 9 Queens Rd Clevedon BS21 7TH. Tel 01275 875882.
75 years ago - Bombing of Weston and District
published by Pat Hase on Wed, 28/06/2017 - 13:10
Radio Bristol published this interview yesterday and you may find it interesting. Also this article appeared in Buckets & Spades and if you search our site with "WW2" (using the search box at the top of the home page) you will find other items including the memorial in the Cemetery to the Civilians who are buried there.