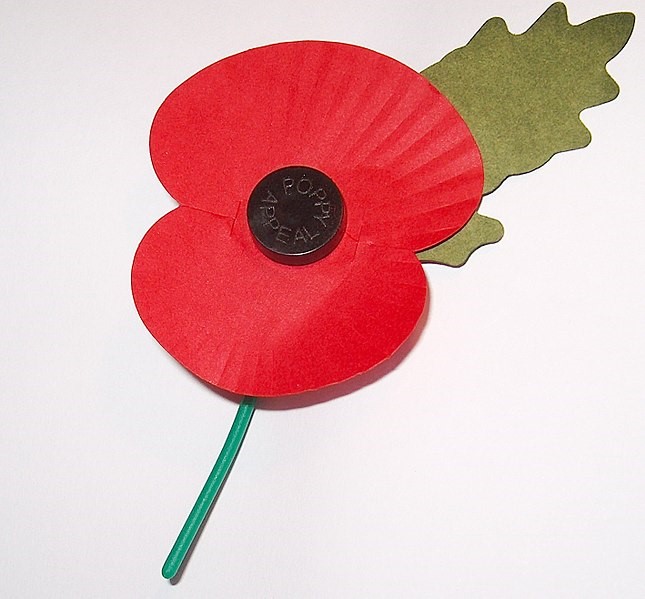 100 years ago this month saw the end of WW1 which is being widely commemorated with gratitude and with remembrance of the terrible loss of life. In Weston there will be several events to mark this occasion and details can be found on our own web site and here under Pages of the Sea Do take a look to see what is going on and remember that although the war was officially over, deaths from influenza of returning soldiers continued to be recorded well into 1919.
For those who have ancestors in Wedmore there is a very moving Facebook Page called The Isle of Wedmore Remembers which has been active since 2014 remembering the fact that the Isle of Wedmore in Somerset sent over 400 of its men to fight during the First World War. It has highlighted each of these men on the 100th anniversary of their death and a book listing all involved has been published information about it on the Facebook Page.
Our society is publishing a book covering the people from Bleadon who were involved in the First World War and has been researched by Paul Tracey – Look out for information when it will be available.
Latest Resources
Familysearch
This free site now includes Irish Civil Registration records of births from 1864 to 1913, marriages from 1845 to 1870 and deaths from 1864 to 1870. Go to Ireland Civil Registration, 1845-1913 which isn't the index but does have other information such as mother's maiden name on births and father's names on marriage entries.
Also on Familysearch are some Passenger lists of ships which arrived at Sydney from the UK between 1839 and 1923. These are unassisted passengers and do not include convict ships. They are listed under Australia, Victoria, Inward Passenger Lists, 1839-1923 and are free to use.
School Records
The Genealogist had advertised an increase in the school records which it has on offer. I've been checking them out and they seem to be largely for private schools.
I note that FindmyPast has a great many National School admission books which give the dates of birth and guardians of the pupils.
Ancestry gives access to London School Records under the heading London, England, School Admissions and Discharges, 1840-1911.
The Research Forum
The Research Forum has been rather quiet lately, does this mean that you have no research queries at all? It doesn't matter if your question is not about a problem based in a North Somerset Parish – we have members with expertise in all parts of the country who may be able to help you. The Forum is indicative of the activity of our membership and others reading the questions and answers are helped with new ideas and suggestions for their own research so please make use the forum.
Saturday Help Sessions
The numbers coming in to the Saturday help Sessions in Weston Library usually rise in September/October with new members starting their family history in the Autumn. This hasn't happened this year and the volunteers have been busy doing their own research instead of helping others. You do not have to be a member to come into the Library and there is no charge for advice. Please spread the word to anyone who might be thinking about starting their research (or are stuck and feeling frustrated) that help is at hand.
Autumn Lunch
Unfortunately, I missed the Autumn Lunch this year but I am told that a good time was had by all and it was an excellent meal in the company of like-minded people enjoying an informal social gathering. Many thanks to Peter de Dulin for organising what is becoming an annual event.
Society Meetings
Peter spoke at the September meeting about his research and it was reported to me that he was entertaining and informative.
In October the society welcomed Shirley Hodgson with some timely advice about basic research techniques and a reminder that well-resourced research is essential to produce an accurate list of ancestors.
November brings our AGM and a light-hearted Members' Evening.
Jim & Margaret Nigh
At the October meeting Jim and Margaret Nigh relinquished their long-standing roles of guardians of the Exchange Journals. We are so grateful to them for expertly taking control of the Journals for so long and hope that we will continue to see them at some meetings when they feel that they can attend from their home in Bristol. Thank you both.
If you have any Journals from other societies to which you belong please consider sharing them with our members by bringing them to meetings as we would like to continue the service which has for such a long time been supported by the Nighs.
Society News
I must finish with my heart-felt thanks for all the messages of good will I received during the sessions of chemotherapy which I am having. Sadly, the first session went pear shaped and I ended up in hospital for 12 days but I'm glad to say I am now much better and am about to start another session this week. Although I will not be attending meetings while my immune system is lowered I hope that once this is all over I will be able to take full part in the society's activities.
It never rains but it pours and Peter de Dulin, our Vice-Chair, who was standing in for me, is now in hospital waiting for heart surgery following a heart attack. We wish you a speedy recovery Peter and send our best wishes to Gillian at this time while we look forward to you joining us again.
We have been very fortunate in that Jenny Towey has offered to temporarily hold the fort until either Peter or I return, and she will be taking the chair at the AGM. To have someone with Jenny's experience available and willing to take over is a tremendous benefit to the society and the committee is very grateful for her support.