Comments
ROF Bridgwater
published by daveerasmus - 2 months 11 days ago.
The National Archives also has a document called The History of the Royal Ordnance Factory Bridgwater (ROF37) 1940-45. Not available online unfortunately. A simple Google search should throw up the link.
---
ROF Bridgwater
published by Pat Hase - 2 months 11 days ago.
There are some records for Ordnance Factories at the National Archives - might be worth a try? This is a link to available records about the Bridgwater site for that time. A lot of the records are technical but an enquiry at Kew might be profitable.
---
Help with READ
published by Pat Hase - 2 months 13 days ago.
If you are assuming that Henry was the son of John & Susanna READ/REED who were married in Winford in 1745 then I'm doubtful if the Susanna baptised in Porlock in 1736 had the same parents. Her father is said to be from Duster. There is a marriage of a John READ with a Susanna GREGORY in Selworthy in 1727 which seems more likely to be having children in the Porlock area, especially as there was a christening of a Gregory READ in 1734 in Porlock to a John & Susanna from Dunster. I haven't found a suitable baptism for either Henry or his father yet but will keep looking.
---
Weston Worthies
published by Honey Langcaster-James - 2 months 14 days ago.
This portrait is wonderful to see here in colour! Richard Fry was my Gt Gt Gt Gt Grandfather... Incredibly he looks just like my own father Brian James!! There is a real family resemblance here! I also have a picture of his wife Elizabeth Fry (nee Maiden), see below. I am currently researching the Fry family and the James family of Weston-super-Mare in the late 1700s and 1800s. I'd be really interested to learn more and hear from anyone else who may be descendants or interested in these families. I'm also interested in Sidney Jones and his family. I understand he was a tailor in Regent Street, Weston-super-Mare during the 1800s and he was also my Gt Gt Gt Grandfather. Following the death of my Gt Gt Grandfather Alfred James and his wife Hannah James (nee Jones) I believe he took in Sidney James his grandson who was my Gt Grandfather. I also understand that he had an observatory above his tailor's shop, but I don't know much else about him or the Jones family line. Please do get in touch if you are reading this and have any further information. Best wishes, Honey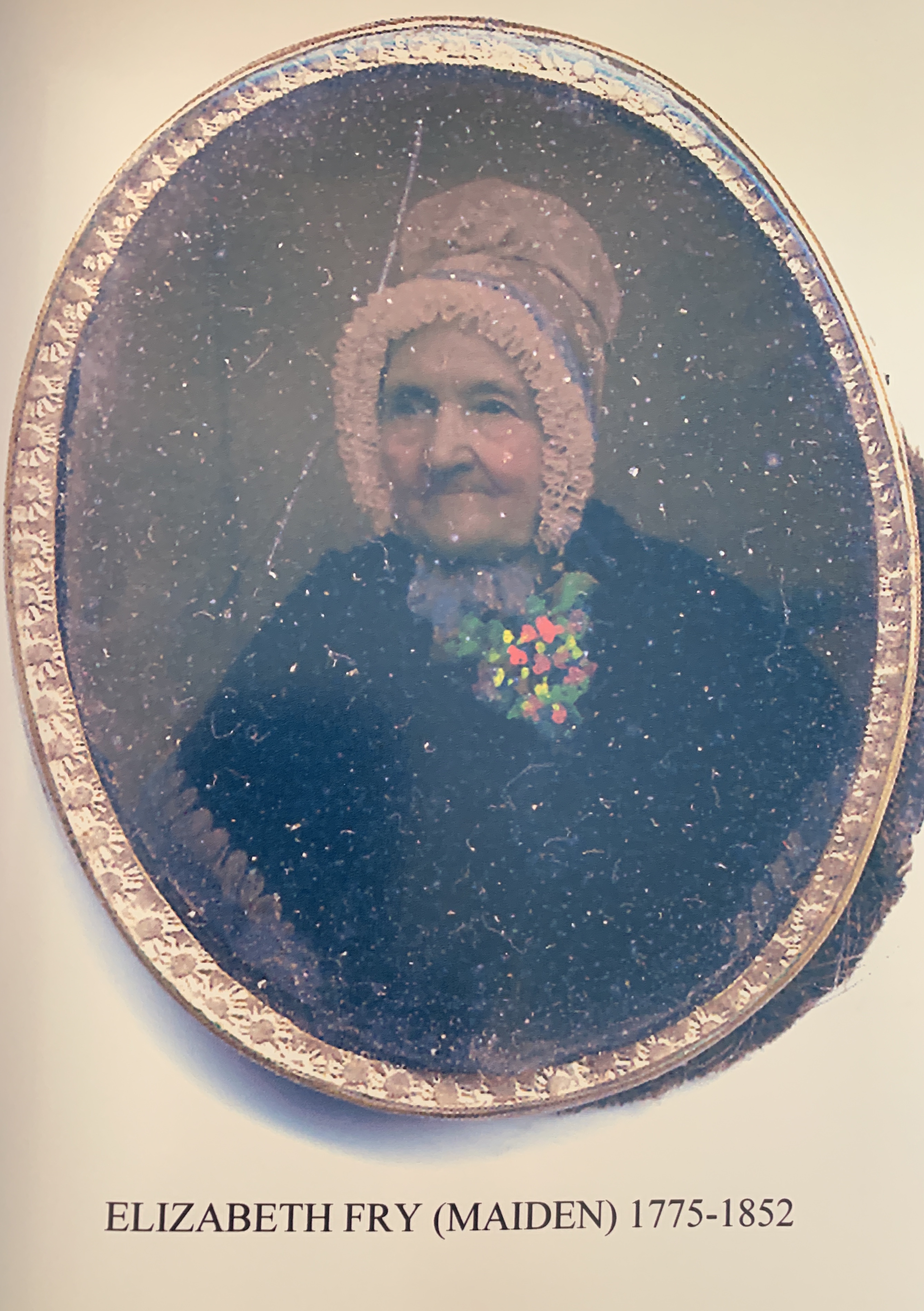 ---
Mystery Photographs
published by Pat Hase - 2 months 17 days ago.
Have added a back view from Bill Caple to my original query. The name and address of the photographer has been obliterated by damp.
---
Mystery Photographs
published by Pat Hase - 2 months 19 days ago.
Many thanks for these suggestions - It really is one of the hardest names I've seen! Bill Caple has the original - Does the back show where the photo was taken Bill?
---
Forthcoming Events
Weston Library Help Sessions
Saturday, 22nd June, 2019 14:00 - 15:30
Society Meeting
Tuesday, 25th June, 2019 19:00 - 21:00
Weston Library Help Sessions
Saturday, 29th June, 2019 14:00 - 15:30
Weston Library Help Sessions
Saturday, 6th July, 2019 14:00 - 15:30
Weston Library Help Sessions
Saturday, 13th July, 2019 14:00 - 15:30
<- View calendar for more