Moorland Road.
I've posted some variations on this theme in the past but as there seems to be a renewed interest in the old street I thought I'd have another go!
My Grandfather and namesake John Harding lived during the '30s and the War years at No35 with his wife Louise and their sons - Harold, David, Roger, and Hubert. He was a tailor and outfitter. The business finally closed in the late '50s. Here's a view of the road - two actually. Both cobbled together from a couple of snaps taken on the same day.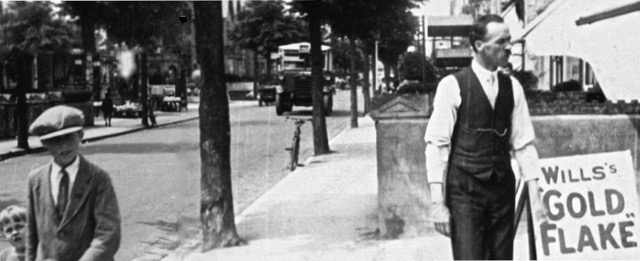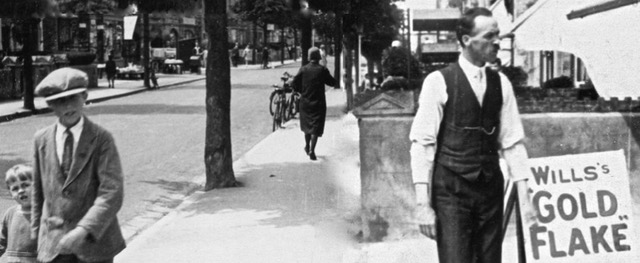 John is not standing outside his own shop - he must have nipped up the road for a packet of Woodbines!
The photo is looking back towards the seaside end and you can see the shop at the corner of Charlton Ave and Moorland Rd - detail here - No35 is further along.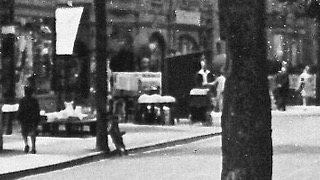 Below is No35 - I've circled a section of the left hand window in red because of something intriguing -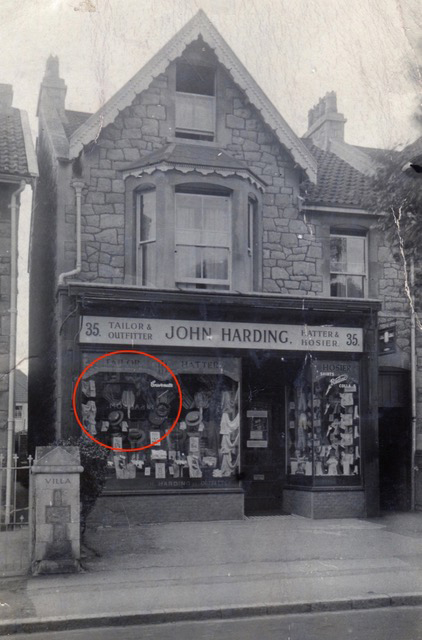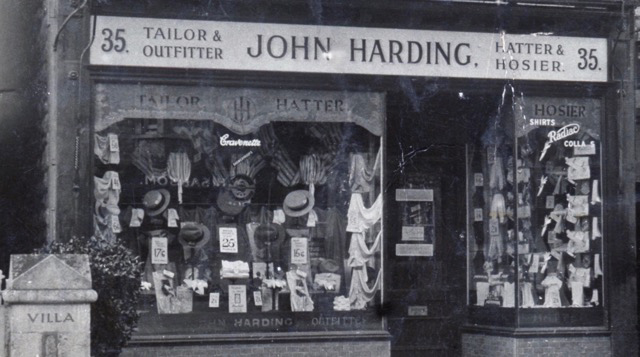 Here it is with a further highlight in green -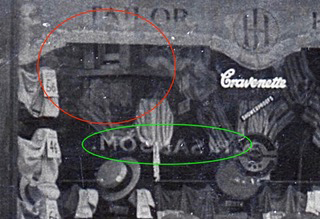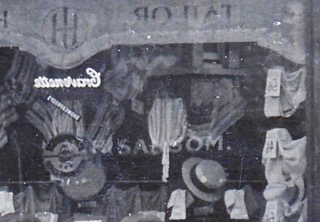 In the first image we can see a reflection of the upstairs window of No34 across the road and below it some lettering which seems to be signage in reverse - in the second it's been righted.
Below how No34 looks today with No35 reflected in the two small right hand windows!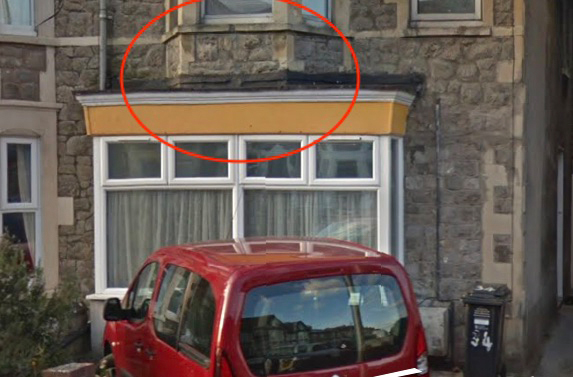 But what does it say? - my 1949 Kelly's has the premises as occupied by 'Payne Albt. Wm' and 'Payne B. confctnr'
I'm assuming that means 'confectioner' - a sweet shop perhaps. But by 1949 the Kelly's is out of date by a decade at least.
Does anyone have an earlier one that can shed some light on ??P? SA?SOM.?
The other thing which haunts me is a memory of the sign outside The Moorland Pedlar at No87 - it was of a Pied Piper sort of chap with a pointed hat I think - we used to have a photograph but it's disappeared - I'm hoping someone may have a recollection too - even a photo!
John Harding - Sydney - Oz.